Sarah Michelle Gellar and Freddie Prinze Jr. are expecting their first child together!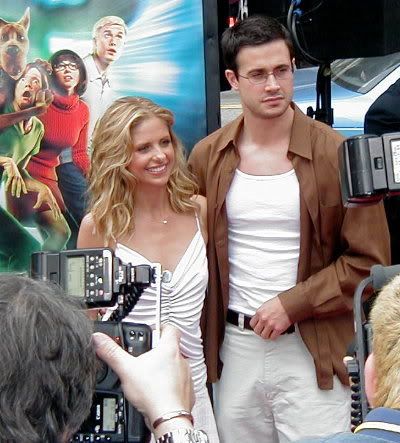 Sarah Michelle Gellar, has been married to Freddie Prinze Jr., for six years, and will next shoot the HBO pilot "The Wonderful Maladays", for which she serves as an executive producer. Freddie Prinze Jr. recently shot the comedy pilot :"No Heroics" for ABC.

So happy for them...Fab couple!
Sarah and Freddie starred in the movie "I Know What You Did Last Summer"...