Congrats to Ashton!

Ashton Kutcher aka @aplusk in Twitterville reached the 1,000,000 followers mark at around 2:10am! Ashton broadcast live via Ustream with wife Demi (@MrsKutcher) and friends...as the countdown began to reach the mark.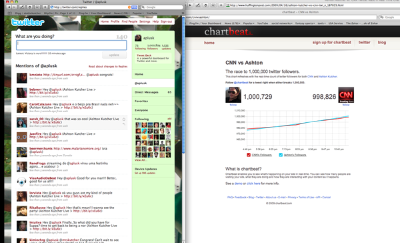 In addition...Ashton wants everyone to show support for
www.MalariaNoMore.Org

Show your support to help fight this deadly disease!

Tune In Friday..Ashton will be on Oprah!