Chris Brown and Rihanna still together?
***Chris Brown is now on Twitter! (@ReelChrisBrown)***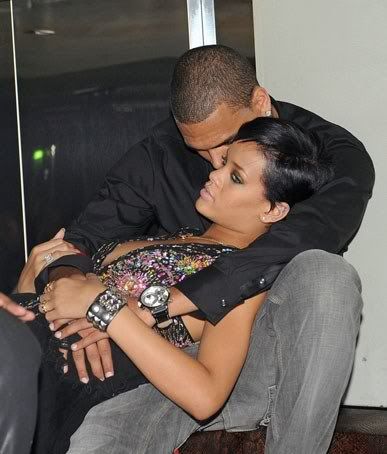 Even though Rihanna and Chris Brown briefly reconciled after Brown allegedly assaulted her, which led to Chris Brown being arrested for assault and making criminal threats...they later decided to "take time apart" from one another.

Of course folks have been saying that because Rihanna was receiving backlash for taking back Chris Brown so quickly, that was the reason for the "break up".

Anywho..sources say that Chris Brown and Rihanna are definitely still together..but on the "low" until the legal case is cleared up....and to protect Rihanna's career.

In fact...those sources also claim Rihanna and Chris Brown spent the night together last week in L.A!

Details below...
Shortly after arriving back to L.A. from Kansas, Rihanna went house mansion-hunting in the Hollywood Hills. The singer checked out several properties (many of which were in the $5 million price range).

Meanwhile, Chris Brown had been holed up in the swanky Sofitel Hotel. But, Chris checked out to spend the night at Rihanna's. Before heading her way, he hopped across the street to the Beverly Center where he picked up some Godiva chocolates.
Side Note: Folks need to stay the hell out of the situation and allow these two young people to make their own decisions. To crucify Rihanna is just plain absurd..she was a victim..and if she decides to take Chris Brown back that is her decision to make and not Oprah's, Whitney's, Ellen's, Robin Givens, or anybody else's decision. Deal with your own household before trying to run somebody elses!!

Chris Brown is 19...yeah he f'd up in a major way..He needs to get some help..counseling...seek some spiritual guidance...He is not a lost cause at 19!!

I continue to pray for both Rihanna and Chris Brown.