After the craziness that erupted on Sunday's episode of "Real Housewives Of Atlanta" with Sheree and Marlo getting into a heated argument in South Africa of all places mind you and Sheree accused Marlo of sleeping with an 80 yr old white man to get her money. Anywho, folks are now saying Jane Fonda's ex-hubby billionaire Ted Turner(founder of CNN, TBS etc) is or was Marlo's sugar daddy. Btw.. Ted is 73, currently not married, lives in Atlanta, worth 2.1 billion!
[There was an episode this season where Marlo was with a very close circle of friends that included Ted Turner's daughter at a charity party in which she invited NeNe.]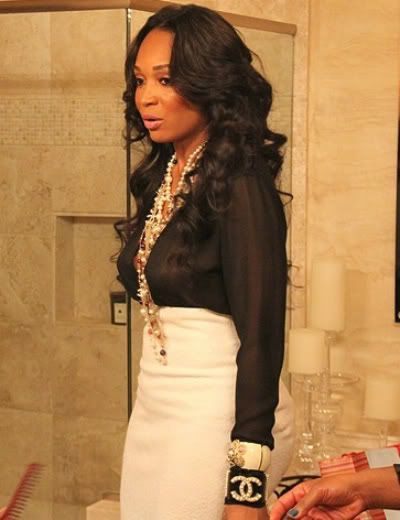 Deets Below:
For the longest time everyone has wondered how Marlo Hampton, of "The Real Housewives of Atlanta" lives the lavish lifestyle she portrays. Until last week, no one had no clue as to where her funds came from. That was, until…cast-mate, Sheree, made a claim that Marlo sleeps with an 80-year-old white man to get money!

According to a source:

"Ted Turner was Marlo's sugar daddy. My understanding is that Marlo is one of the reasons why Jane Fonda divorced Ted Turner.

Ted Turner is the "sponsor" who financed the The Red Carpet Boutique Marlo had at the Perimeter mall in ATL.