THE RING [2002]
The Ring
will go down in history as one of the best horror films of all-time. It is difficult to pinpoint one favorite film out of any genre, but, needless to say...
The Ring
is a horror movie that will forever remain on my favorite's list.
The Ring
is an American remake of the popular Japanese horror movie
Ringu
. Let me say this...if you haven't watched
Ringu
, you are missing one of the best horror movies ever made. Personally,
Ringu
was far scarier than
The Ring
.
Generally speaking, Japanese horror (J-Horror) films make you leave the lights on at night. No joke.
Everyone have a fun and safe Halloween!
Plot:

When four teenagers all meet with mysterious deaths exactly one week after watching just such a tape, investigative reporter Rachel Keller (Naomi Watts) tracks down the video... and watches it. Now, the legend is coming true, the clock is ticking and Rachel has just seven days to unravel the mystery of The Ring.
CLASSIC HORROR THROWBACK: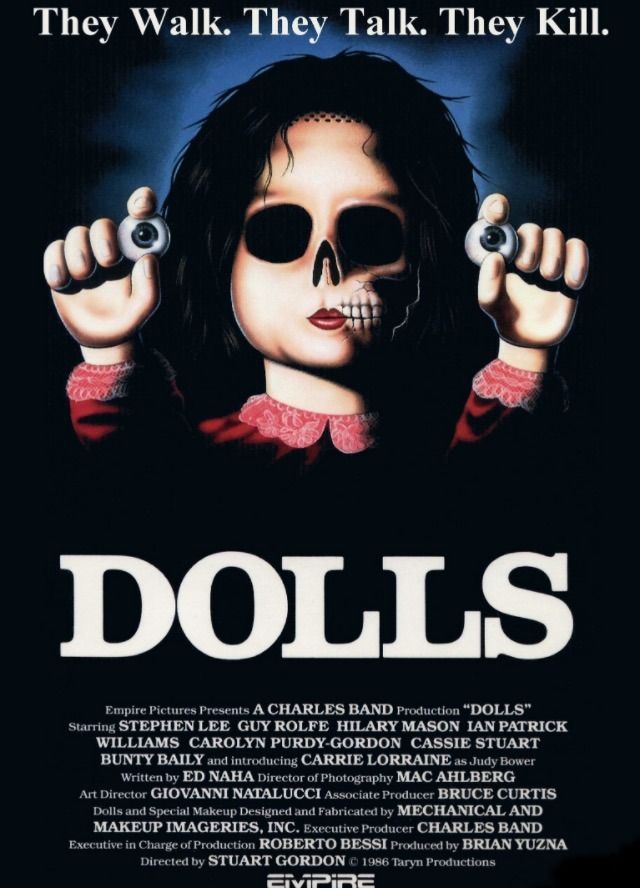 DOLLS [1987]
I love this movie! lol
Plot:
The Hartwicke's vast collection of dolls is fun to play with and nice to look at, but beneath the painted faces of their lifelike dolls lie murderous creatures with a vengeance for blood!