Plot:
Jeepers Creepers [2001]
After making a horrific discovery in the basement of an old abandoned church, Trish (Gina Philips) and her brother Darry (Justin Long) watch their routine road trip home turn into a heart stopping race for their lives.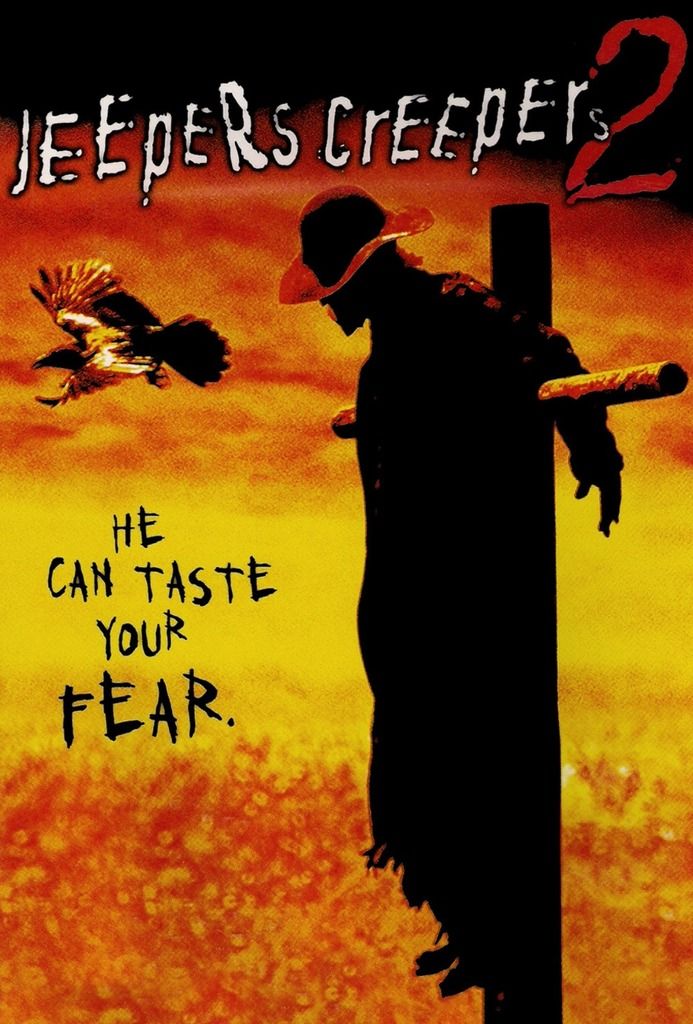 Plot:
Jeepers Creepers 2 [2003]
Returning home from a championship game, a group of varsity basketball players, cheerleaders, and coaches become stranded on the infamous East 9 Highway in Poho County only it's the cunning Creeper who has actually crippled their bus. As its 23 horrifying days of flesh-eating come to an end, the Creeper has embarked on its final voracious feeding frenzy. As night falls, the terrified group of young athletes must fight their own fears and prejudices and come together in a seemingly hopeless struggle against a winged nightmare, hell-bent on stockpiling many victims as it can. To survive the night, the terrified teens will have to fight to their dying breaths.
Side Note:
Jeepers Creepers
and
Jeepers Creepers 2
are definite favorites of mine. It is truly a difficult task in most cases, especially in the horror genre, for a sequel to be just as good as the original. The
Jeepers Creepers
movies accomplish that brilliantly.
A third installment of the popular franchise is expected in 2016.