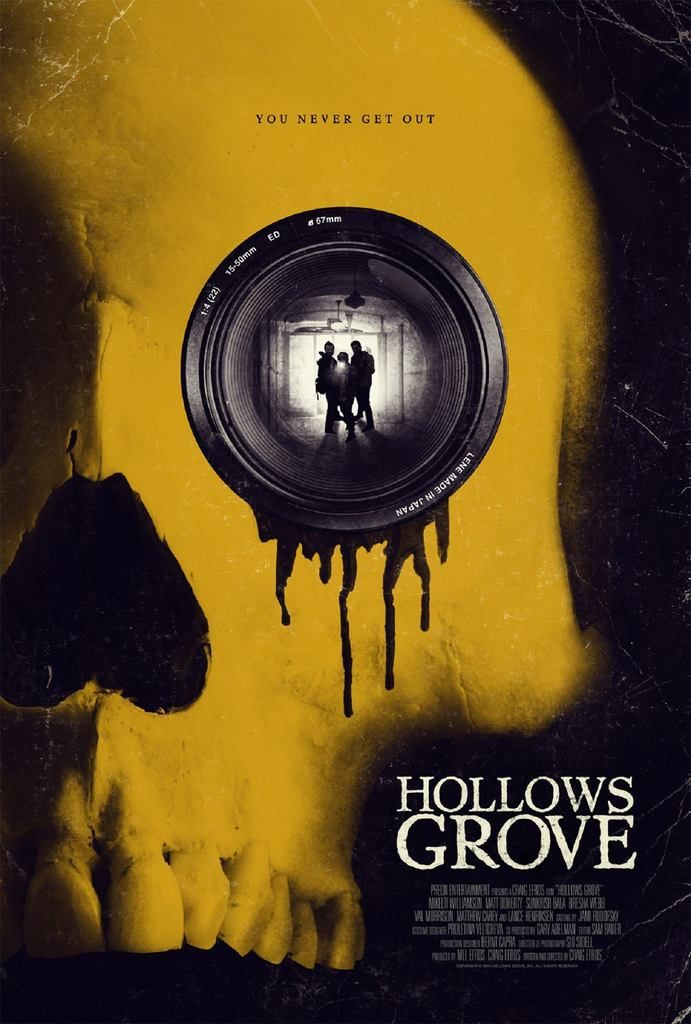 Hollows Grove
was actually a pretty decent found footage paranormal movie. Interestingly enough, I watched this movie over the weekend and it was available on Amazon Prime Video.
Currently, it is showing as unavailable on Amazon Prime video or for rental via Amazon Instant Video. However, it is available on iTunes or for purchase.
Plot:
A TV crew of ghost-hunting pranksters set up scares in abandoned houses and claim they are caused by real specters. The prank turns horrifyingly real when a routine investigation escalates into a nightmare that they can't escape.