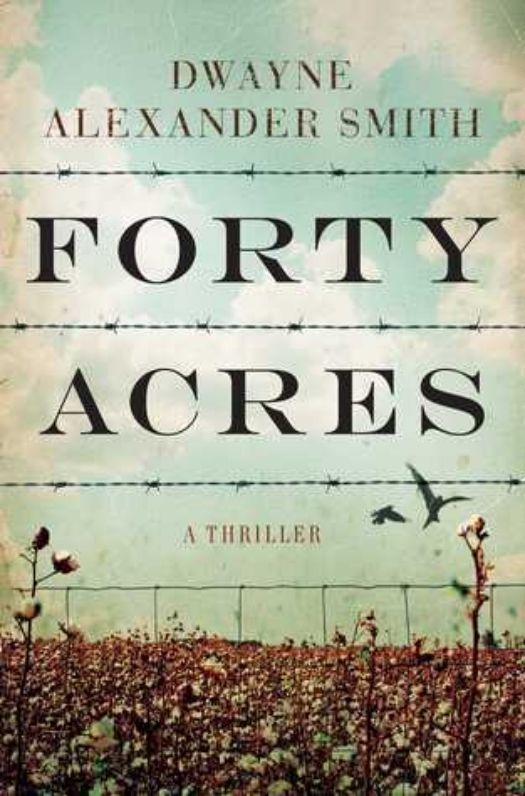 Fall is here! October has arrived. So, of course the start of a new month means it is time for the exciting reveal of another book of the month pick.
I have to say, the book choice for October is a title I literally stumbled upon a little over a week ago. After getting pulled in by the synopsis, which tells of a fictional saga that is bold, intriguing, controversial...a spin on how one perceives race and slavery in America; through a suspenseful and mind blowing way.
Get ready for what I hope will end up being a fresh and brilliantly thrilling read.
The October 2015 book of the month selection is the novel,
Forty Acres: A Thriller
by Dwayne Alexander Smith.
I can't wait to delve into this book on Sunday.
As always...happy reading!
Synopsis:
A young black attorney confronts issues of race and power as he uncovers a shocking conspiracy in the most page-turning and provocative thriller since The Firm.
Martin Grey, a smart, talented black lawyer working out of a storefront in Queens, becomes friendly with a group of some of the most powerful, wealthy, and esteemed black men in America. He's dazzled by what they've accomplished, and they seem to think he has the potential to be as successful as they are. They invite him for a weekend away from it all—no wives, no cell phones, no talk of business. But far from home and cut off from everyone he loves, he discovers a disturbing secret that challenges some of his deepest convictions…
Martin finds out that his glittering new friends are part of a secret society dedicated to the preservation of the institution of slavery—but this time around, the black men are called "Master." Joining them seems to guarantee a future without limits; rebuking them almost certainly guarantees his death. Trapped inside a picture-perfect, make-believe world that is home to a frightening reality, Martin must find a way out that will allow him to stay alive without becoming the very thing he hates.
A novel of rage and compassion, good and evil, trust and betrayal, Forty Acres is the thought-provoking story of one man's desperate attempt to escape the clutches of a terrifying new moral order.