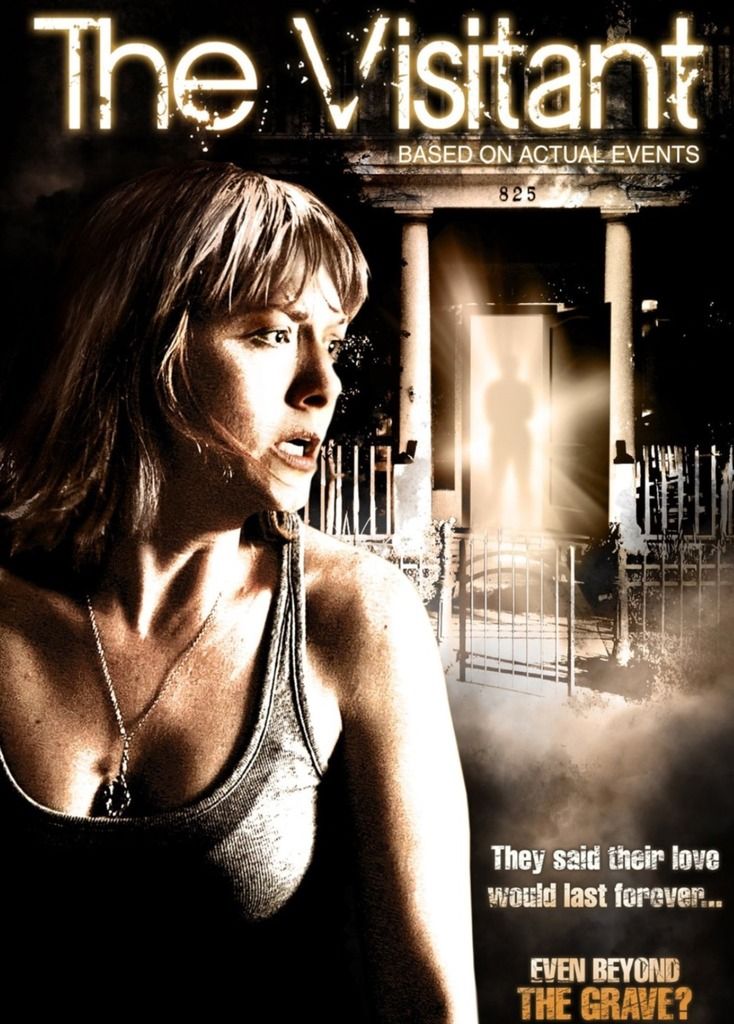 Plot:
Based on Actual Events. Samantha plays a 'Fortune Teller' at a local carnival, but she is a skeptic about the 'paranormal & supernatural'. But alone in her house she discovers that there are dark forces that don't care whether she believes or not.
Side Note
: First, let me say...the trailer for
The Visitant
doesn't do justice for the movie. In my opinion, this movie was actually quite entertaining.
The Visitant
is an excellent example of how a low budget film can be made correctly; both visually and with quality special effects.
In addition, huge shout out to the set designer of this film. The majority of the movie takes place in a residential home and the set design worked perfectly. It was stylish, yet, simplistic without being over the top. The mise-en-scene was flawless. I even loved the small touches added...like the milk container, the fruit bowl, the glass containers on the bathroom vanity and even the craft of the portable tray. They weren't boring "things" --the items had character. Yes...I notice things like this in movies.
So, with all that being said...do not let the trailer deter you from a solid paranormal must see. Interestingly enough, the film is based on actual events.
You have yet another reason to watch!