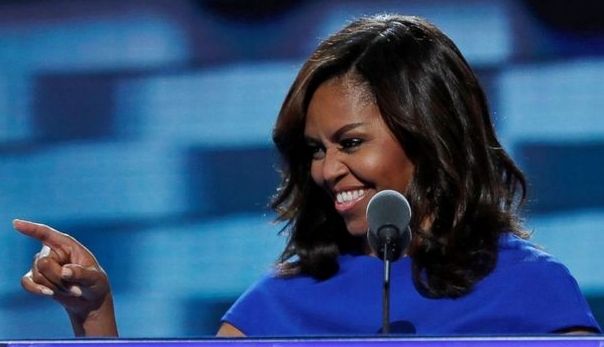 The first day of the Democratic National Convention was such a breath of fresh air after the ugliness of last week. Although the convention was interrupted by salty supporters of Bernie Sanders, which could be heard over and over again while watching the convention on CNN, the amazing speech by First Lady Michelle Obama should have put them all to shame. Michelle Obama officially endorsed Hillary Clinton and made the case effectively. All the while, she did so with poise and conviction.
Michelle Obama is the epitome of grace, intelligence, class and is an inspiration. She is truly a role model for women around the world. I am so honored and proud that Michelle Obama and President Obama represent our country.
First Lady Michelle Obama's speech was powerful, inspiring, heartfelt and hit every mark that needed to be handled.
Watch a few of the speeches from last night's convention.
First Lady Michelle Obama
Intro Video:
Eva Longoria
Sen. Cory Booker
Sen. Elizabeth Warren
Sen. Bernie Sanders