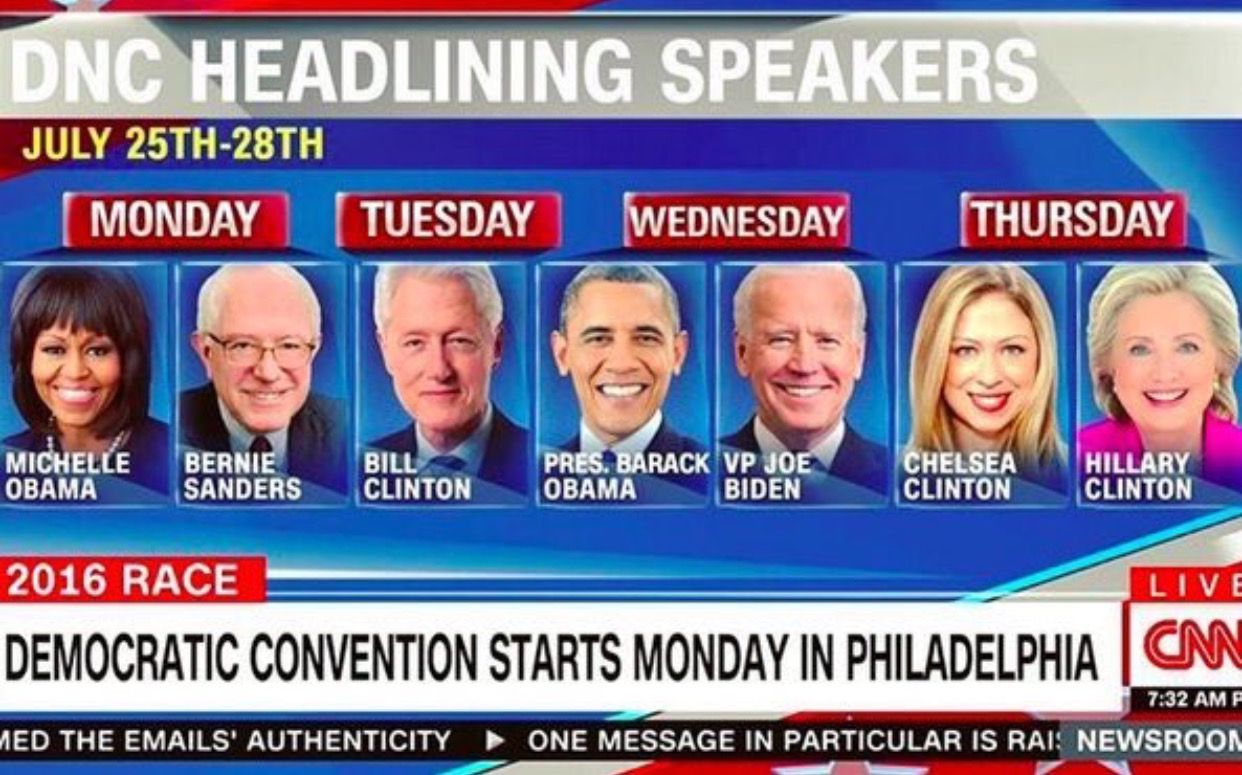 The 2016 Democratic National Convention starts tonight in Philadelphia. The DNC will have an extraordinary line-up, unlike the foolery that was the RNC.
The DNC comes to a close on Thursday July 28, 2016. Hopefully by that time the ridiculous antics of some of Bernie Sanders' supporters will cease. The party must be unified to defeat Donald Trump.
Regardless if you like or dislike Hillary Clinton, the alternative is Donald FUCKING Trump!
Wake up!
Vote common sense...vote your conscience. Trump is an embarrassment. He is not qualified to be President!!!