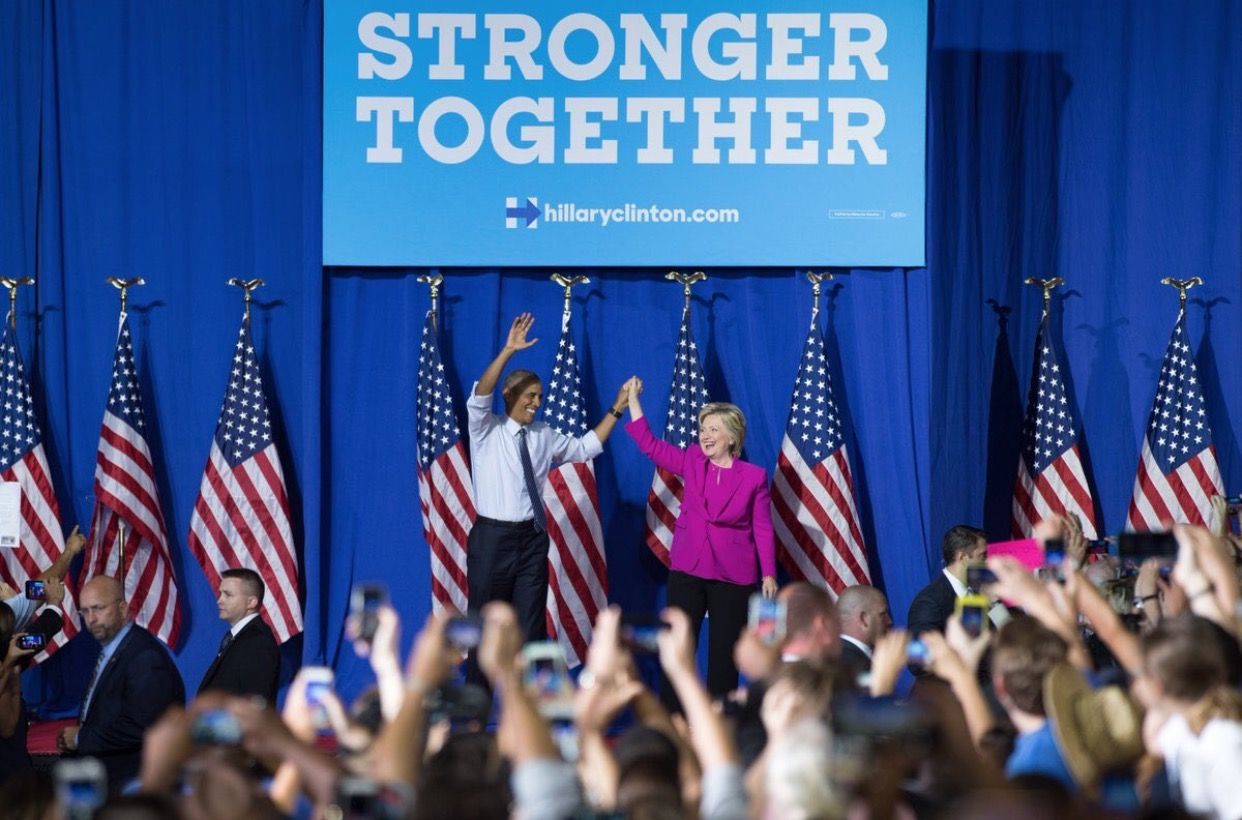 President Obama joined Hillary Clinton on the campaign trail in Charlotte, NC on Tuesday. President Obama gave a fiery and on point speech at the rally.
His speech was fire! He went in on Trump, the GOP establishment and broke it all the way down as to why folks should vote for Hillary Clinton...REGARDLESS of what party you're affiliated with. This is about what's right for your family, the economy, our safety and more.
He pointed out...if you are not voting for Hillary, it can't be because of the economy.
President Obama is simply brilliant and his words continue to not only speak facts but instantly inspires. And in the words of the POTUS when the crowd reacted at the mention of Trump's name: Don't Boo...VOTE!"
Hillary Clinton and President Obama Speak in Charlotte, NC [FULL SPEECHES]