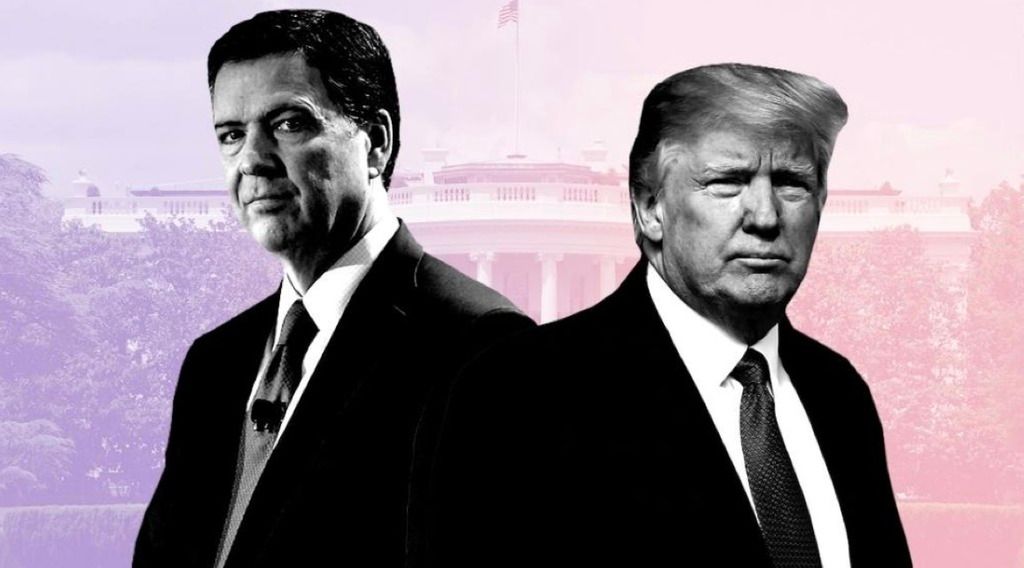 Today is Comey Day!
James Comey, the former FBI Director fired by Trump, will testify today in front of the Senate Intelligence Committee. This is the testimony that could very well ignite possible obstruction of justice charges. Of course folks are split on this fact. Even though Nixon went under for far less than what has been compiled against Trump.
However based on the very notion that Trump wanted Comey to end or "let go" of the investigation against Flynn is in fact, obstruction of justice.
The hearing will air live at 10AM. Every major television network will air the hearing. You can also view it online. CNN and additional outlets will stream it live.
UPDATE
: Comey's testimony was the must see television event of the year. Folks threw watch parties and even gathered at local bars to watch yet another compelling saga in American politics. One that could very well go down in history books.
There were many highlights, including Comey stating more than once that Donald Trump lied. Point blank. I certainly feel Comey made an excellent layout for possible obstruction of justice charges in Trump's future. Special Prosecutor Mueller's investigation is on-going and he will determine what the outcome of all the angles. This process will definitely take some time. But the end will come. That's the good news.
If you didn't get to watch Comey's testimony yesterday, do so now.
Comey's opening statement was released yesterday. Read the full seven page statement. A very interesting read.