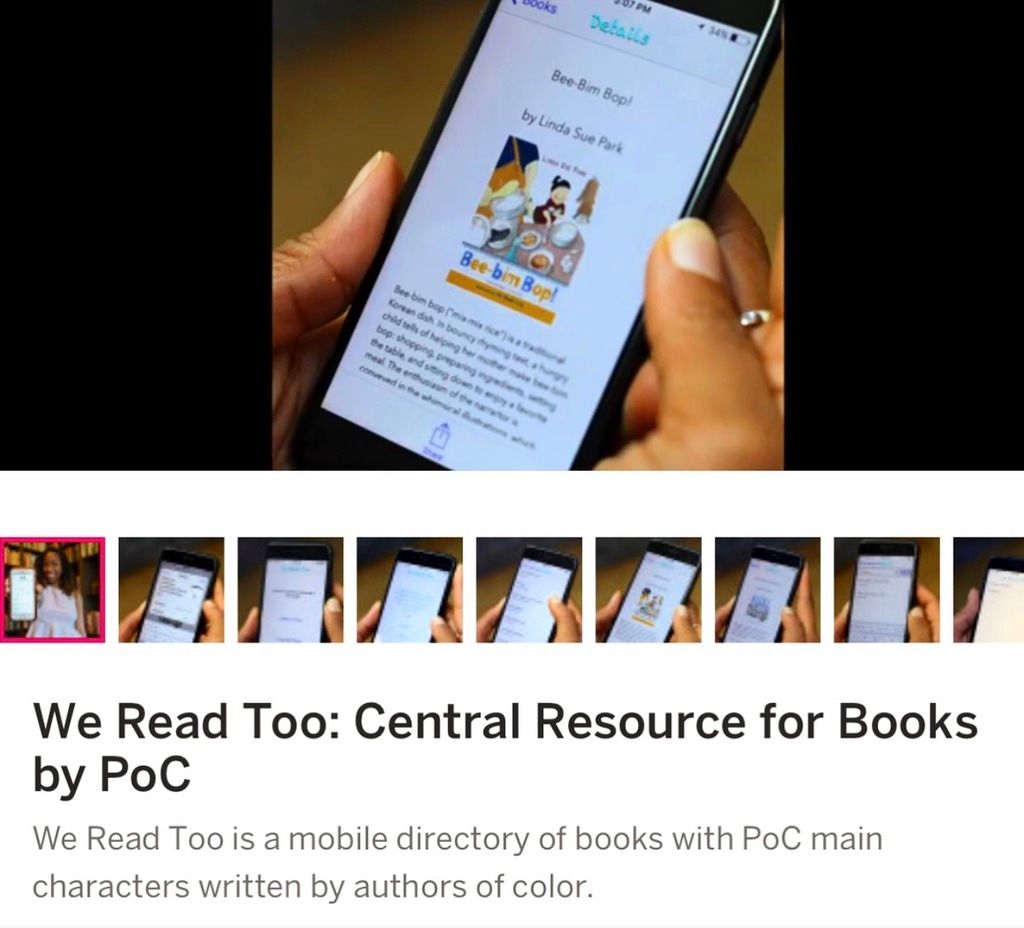 (Photo via We Read Too Indiegogo Page.)
I was thrilled to find out about the
We Read Too
app
and the current
crowdfunding success the developer has received.
We Read Too
is an app created by college student Kaya Thomas.
We Read Too: Central Resource for Books by PoC
is a directory that lists books written by people of color. Genres include children's books and young adult titles. The app currently has over 600 titles.
Thomas looks to expand the list of titles, add additional features and release an Android version of the app. To assist in doing so, Kaya Thomas launched an Indiegogo campaign which has already surpassed its goal.
For more information on the
We Read Too
campaign or to make a contribution, visit the Indiegogo page:
We Read Too - Indiegogo
Read the full story here:
Huffington Post