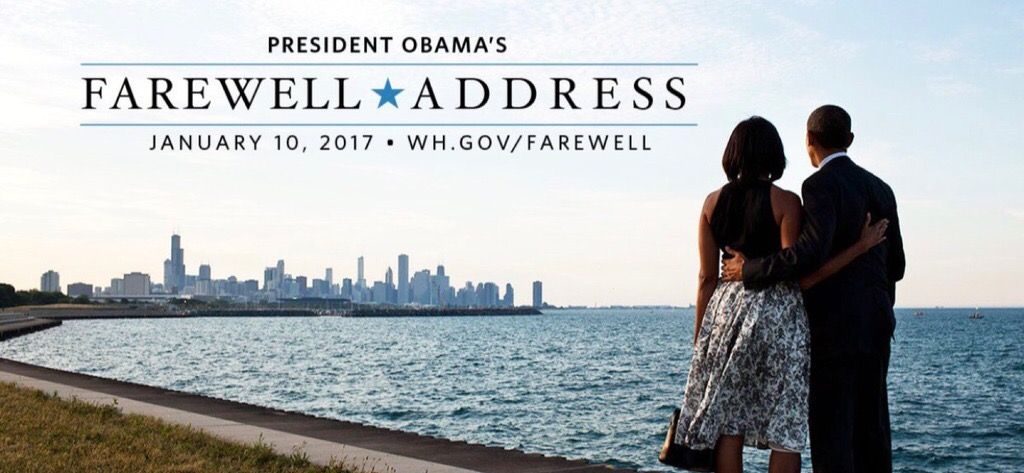 President Barack Obama's Farewell address aired January 10, 2017 live from Chicago.
January 20, 2017 will be a day of mourning. In just a few days, the fact that Trump is about to take office is a slap in the face to every decent American. I am disgusted.
Jesus take the wheel.
The Obama family will be missed!!!!
Thank you for everything!