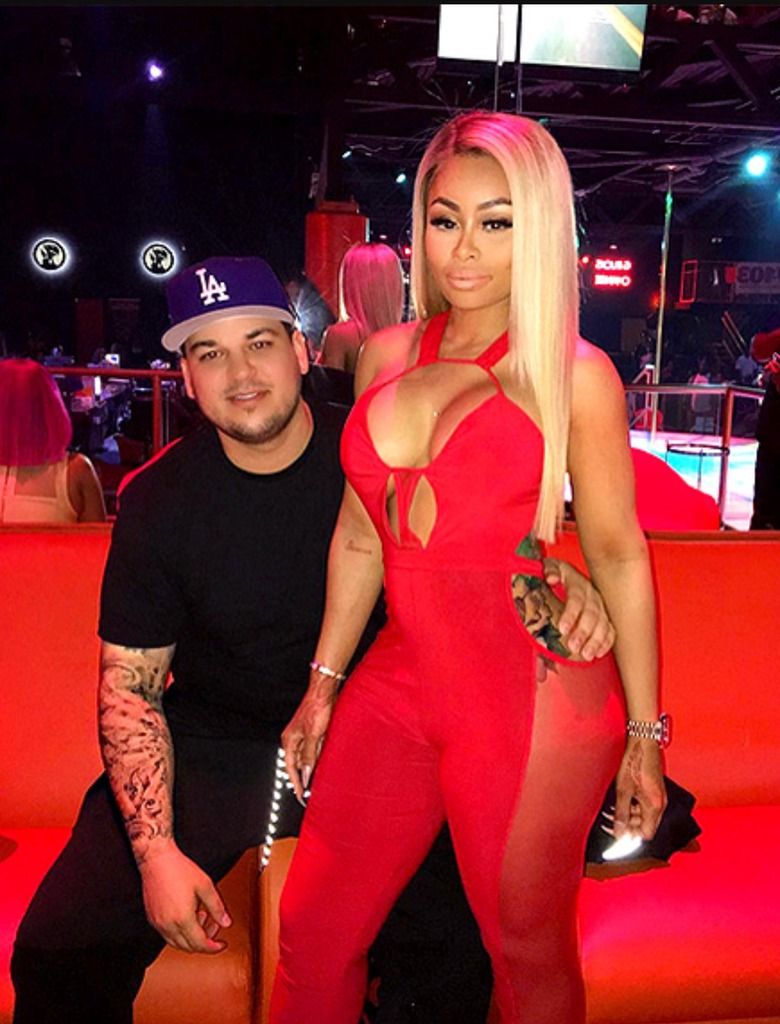 Newly engaged couple Blac Chyna and Rob Kardashian are having a baby. Blac Chyna is pregnant and will birth a Kardashian. With all the drama that has exploded from this union, it is good to see the couple will now have a new bundle of happiness enter their lives in several months.
It also appears that the pregnancy has thawed the coolness that existed between Blac Chyna and Rob's sisters. Keep in mind, Kylie Jenner is dating Blac Chyna's ex, Tyga, who is also the father of her first child.
At one time, Blac Chyna and Kim Kardashian were best friends. However after Kylie hooked up with Tyga, all bets were off. Blac Chyna felt betrayed.
It's good to see the parties involved attempting to squash their beef.
In just the last few weeks, Blac Chyna hung out with Kylie and Kim went to lunch recently with Rob and Blac Chyna.
Again, congrats to the happy couple!