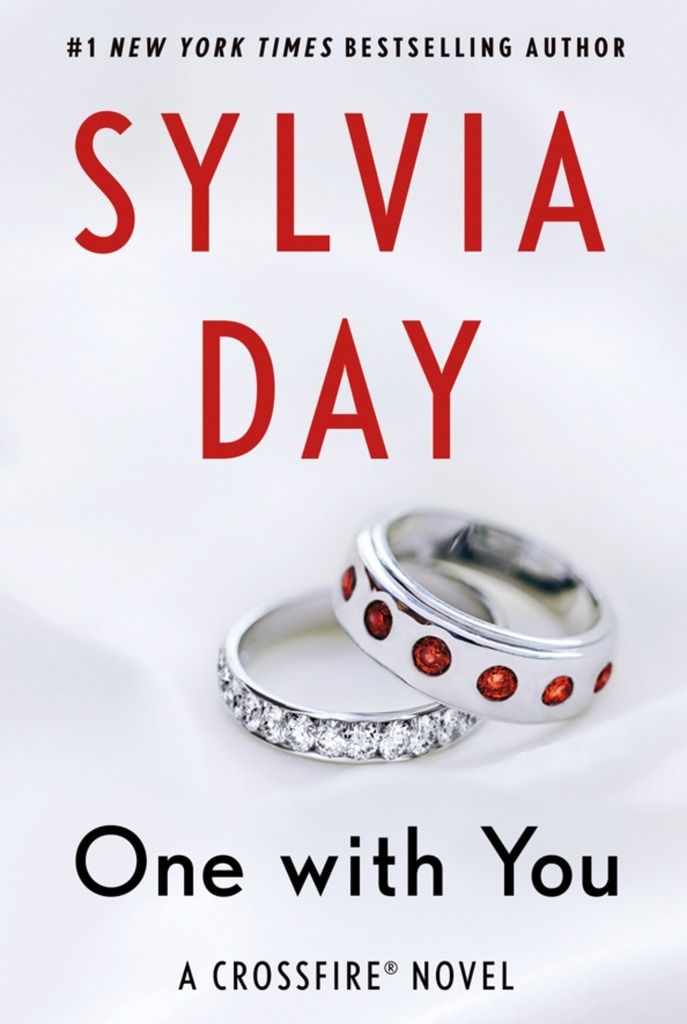 The wait is almost over. Sylvia Day's final Crossfire novel releases Tuesday April 5, 2016. Tomorrow is the day!
It was inevitable what I was going to choose as the book of the month selection for April 2016. Several months ago, bestselling author Sylvia Day announced the highly anticipated release date for the final novel in the crazy popular Crossfire Series.
The fifth installment titled,
One With You
, will be the finale in one of the most intense, beloved, deep, complex and powerful stories about the relationship between deeply scarred individuals and the darkness they've had to face both together and individually.
A couple that had to find peace with not only their relationship issues, but with their own baggage and the demons they battled daily.
Through the highs and lows; the storms, the trials and tribulations of Eva Tramell and Gideon Cross' tumultuous relationship, one thing has always remained constant...
their love for each other knows no bounds. The extent that Gideon Cross has gone through for the sake of his love for Eva Tramell is shocking. I cannot wait to learn how this intense saga will end.
I pre-ordered
One With You
, so while I will have a physical copy tomorrow, I will only read a few chapters and save the book to read a little later this month. I don't want the story to end just yet, so I will delay the completion of one of the most eagerly awaited releases of the year. If you pre-ordered...awesome. If not, be sure to grab a copy tomorrow.
As always...happy reading!
If you haven't read the Crossfire series, start from the beginning and prepare for a page turning frenzy. You will want to immediately begin reading the next book after each completion.
Synopsis:
FROM #1 INTERNATIONAL BESTSELLING AUTHOR SYLVIA DAY The final chapter in the global blockbuster Crossfire quintet Gideon Cross. Falling in love with him was the easiest thing I've ever done. It happened instantly. Completely. Irrevocably. Marrying him was a dream come true. Staying married to him is the fight of my life. Love transforms. Ours is both a refuge from the storm and the most violent of tempests. Two damaged souls entwined as one.