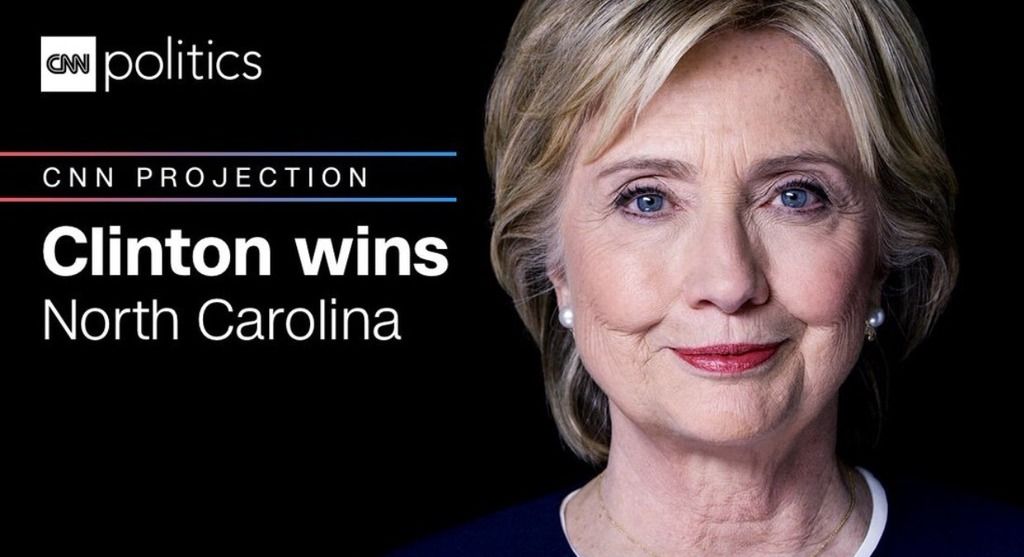 Hillary Clinton continued to extend her delegate lead and political dominance over Bernie Sanders during this week's Super Tuesday primaries. As polls began to close in North Carolina, Florida and Ohio Tuesday, it became abundantly clear, Hillary Clinton wasn't just winning those primaries, she was dominating them, winning by significant margins. Bernie Sanders seemed to gain ground in Missouri, running neck in neck with Clinton. The former Secretary of State would go on to win Illinois and the final tally of votes for Missouri wasn't settled officially until Thursday. Sanders conceded the contest in Missouri after the primary was reported as too close to call, even though Clinton won by over 1500 votes. That's an official win in my book.
Hillary Clinton extended her delegate lead. Currently, Clinton has a total of 1614 delegates. (1147 pledged delegates, 467 superdelegates) - Sanders count stands at 856 delegates. (830 pledged delegates, 26 superdelegates)
Once Clinton or Sanders rack up 2383 delegates, the winner would become the Democratic Presidential nominee.
In the circus arena that has become the mess of the Republican Presidential race, Donald Trump once again won contests in multiple states by large margins. Trump won all except, Ohio. Like the Democratic primary in Missouri, the Republican candidates also saw a close race. Trump and Cruz were nearly tied, until Trump won by over 1600 votes. I honestly do not understand nor comprehend the number of folks voting for this man to be President. The ugliness that has erupted from Trump has now embedded itself into his supporters. They are possessed with something other than common sense.
Ted Cruz continued to trail Trump by landing in second place in North Carolina and Illinois. Kasich pulled a stunner by winning his first primary in Ohio. Florida Senator Marco Rubio dropped out the race, once he lost Florida...his own state. Ouch!
The GOP establishment is now up in arms because what was once a joke to everyone, (Donald Trump) has manifested into a monster, who is well on his way to winning the Republican Presidential nomination. Donald Trump is a subject that both parties agree on, he must go.
Will the GOP embrace Trump? It will be interesting to see the end result.
HillaryClinton.Com