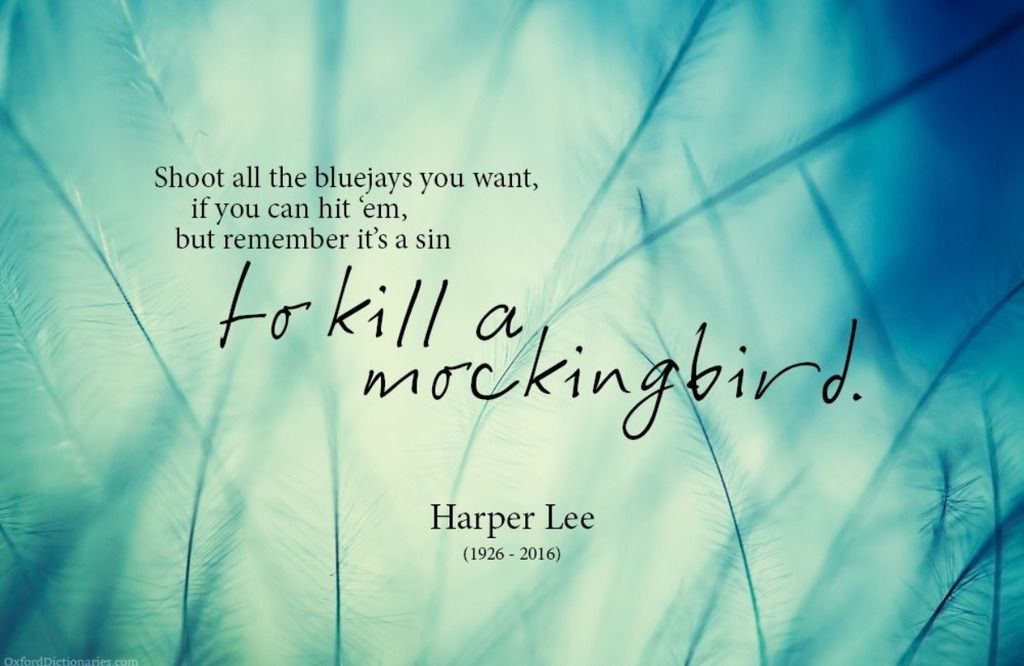 Famed 'To Kill a Mockingbird' author Harper Lee passed early Friday morning. Lee was 89 years old. To this day, 'To Kill a Mockingbird'
remains a classic. The bold narrative that delves into racism, race relations, legal justice and the plight of it all through the surroundings of a young girl, Scout Finch, as she witnesses the turmoil that swells when events arise and her father, Atticus, takes on a controversial case that rocks their southern town.
Harper Lee was able to weave a unflinching and powerful story that isn't without a lighter side, which propels the story into a believable and engrossing page turner. The bestselling novel was turned into an Academy Award winning film, with a stellar cast, including powerful performances by Gregory Peck, Mary Badham and Brock Peters. I recall first reading
To Kill a Mockingbird
as a required assignment in English class in Middle School and watching the film during that time as well. I was instantly absorbed in both. I was also aware that the book as well as the film would forever be favorites. I have since read the book perhaps twice and watched the film a half dozen times over the years. I have not read 'Go Set a Watchman' as of yet, but, anticipate reading it soon.
Lord knows my TBR list continues to grow. It's crazy, but I wouldn't change a thing.
Last summer Harper Lee caused another stir in the literary world when she released a sequel to 'To Kill a Mockingbird', titled 'Go Set a Watchman'. It was an instant success and became another bestselling accolade for Harper Lee.
Sending condolences to Harper Lee's family during this difficult time. Lee has left a gift to the world through her vision of one of the greatest American novels in literary history. Her legacy lives on for others to enjoy, decipher and critique the masterful storytelling that Harper Lee created.
Rest in peace, Harper Lee.