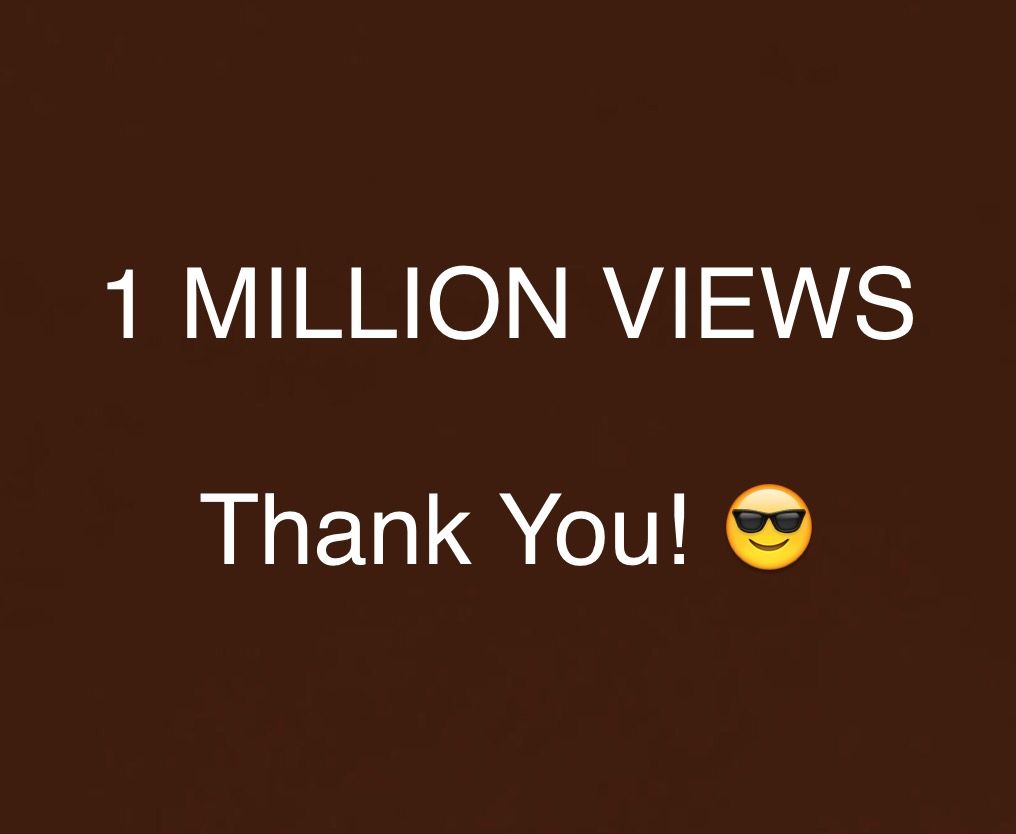 Today the Chocolate Chick blog surpassed one million views. I'm sending a huge thank you shout out to each and every person who has visited this blog over the years. Thank you to all who continue to visit my blog daily. It is great to know that many also enjoy revisiting past blog entries.
There are currently over 7400 blog posts archived on The Chocolate Chick. Search previous posts by using the search engine on the blog. You can also sign up to receive instant blog updates via email.
Again, thank you to all!
Why did I start a blog?
I launched the Chocolate Chick blog back in December 2008. The initial reason for starting a blog was to have a personal space to post and write about things that were of interest to me. I've always had an interest in pop culture, books, entertainment news, politics, culture, film, music, fashion and beyond.
So for the first few years, I posted without actively sharing the content. Even today, I rarely share links. I only post the blog link on my social media sites.
In addition, for years I used a basic blogger template. It was a dark brown background with plain white text. I only recently updated the blog design. I wanted the readers to have a fresh and vibrant canvas as they viewed the content.
Coming Soon:
- New T-Shirt designs and Coffee Mugs
- Interracial Special Edition Part 3 Goes Live
- Ultimate Movie Lover Giveaway
If you love movies, this will be the contest for you!