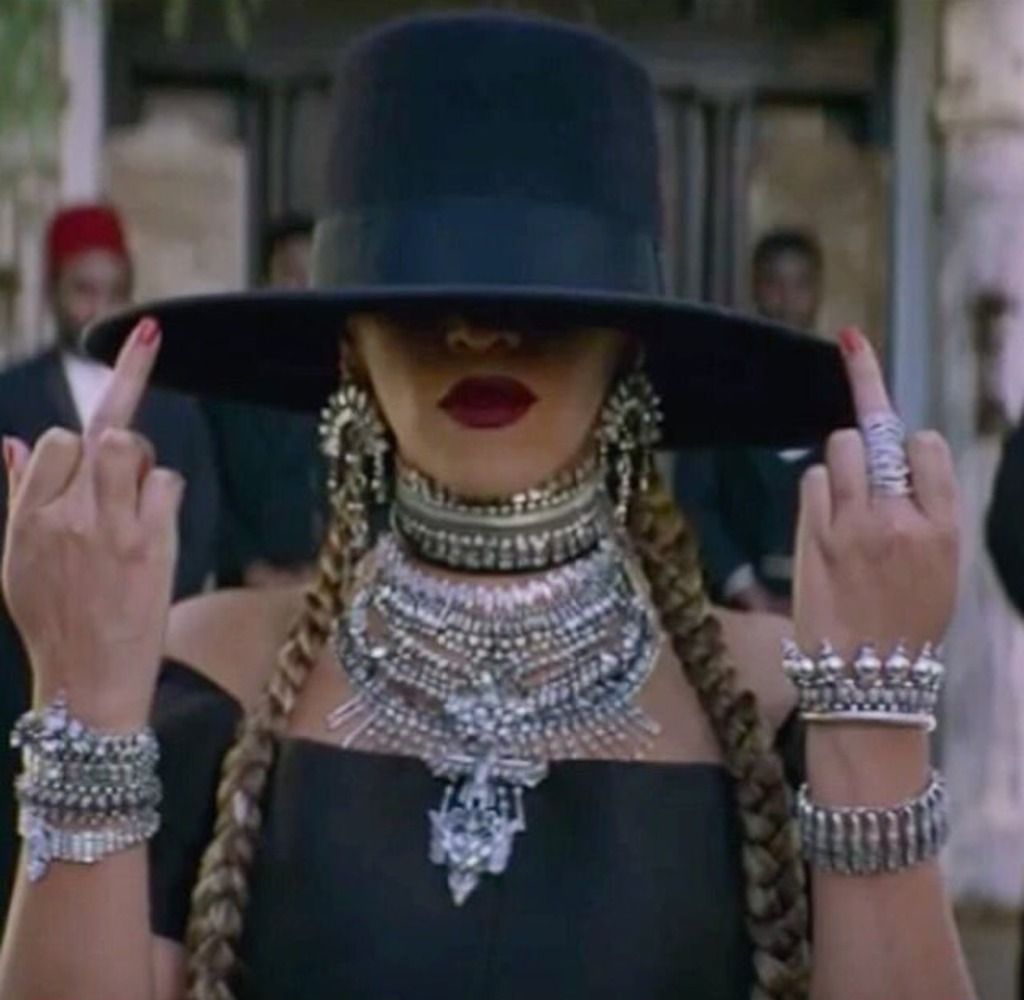 Beyonce dropped not only new music, but a new video Saturday evening. The video for the new single FORMATION released and immediately became the number one trending topic. The song and the video are all kinds of epic.
Beyonce snatched the wigs of her haters, proudly embraced her blackness, highlighted the message of Black Lives Matter, remembered the devastation of Hurricane Katrina, sang: "I like my baby hair, with baby hair and afros. I like my negro nose with Jackson Five nostrils."
Bey also emphasized the possessiveness she has toward her hubby, so she rocks his Roc necklaces.
She basically SLAYYYYYED!
Oh, and of course Red Lobster stock is about to soar. They should already be sending a check to Beyonce. LMAO
Watch the new video and get your entire life while doing so. In addition, Blue Ivy makes a precious and fierce cameo in the video.
F.Y.I: Sign up for
Tidal.Com
if you haven't already done so. IJS