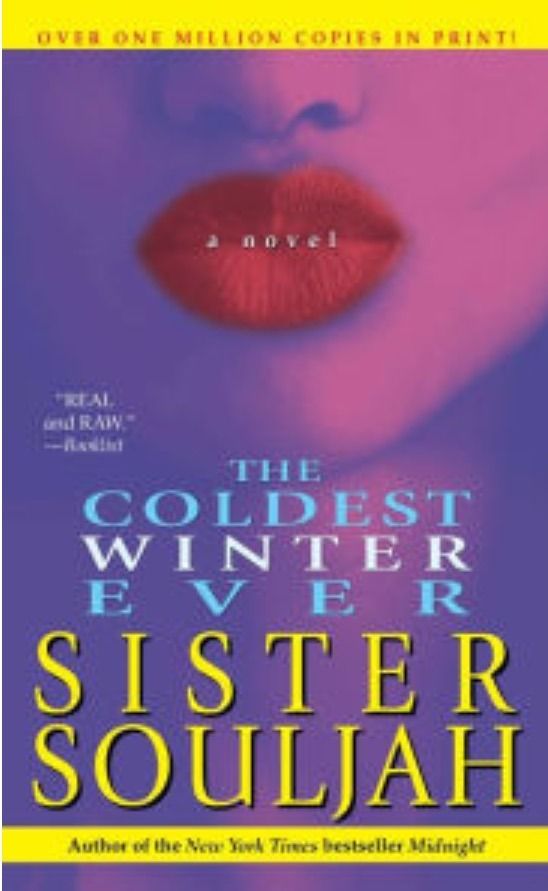 Years ago I read
The Coldest Winter Ever
by Sister Souljah and was instantly pulled into the gritty and powerfully written urban saga. In 2014, a sequel was released. However I was steadfast that before I read the sequel,
A Deeper Love Inside
:
The Porsche Santiaga Story
, I would revisit
The Coldest Winter Ever.
Interestingly enough, I had to purchase a new copy because I loaned my initial book to a friend. The book was never returned. To this day, I never loan any books out. I have loaned numerous books to folks, which have never made it back to me. Now I just suggest they download the digital version.
This goes for movies as well. But that's a whole entirely different subject, so let me get back to the subject at hand.
The book of the month pick for February 2016 is
The Coldest Winter Ever
by Sister Souljah. If you have not read this gem, do yourself a favor a grab a copy now.
As always...happy reading!
Synopsis:
"Winter is nasty, spoiled, and almost unbelievably libidinous, and it's ample evidence of the author's talent that she is also deeply sympathetic." -- The New Yorker
Renowned hip-hop artist, political activist, and bestselling author Sister Souljah brings the streets of New York to life in a powerful and utterly unforgettable first novel.

I came into the world during one of New York's worst snowstorms, so my mother named me Winter. Ghetto-born, Winter is the young, wealthy daughter of a prominent Brooklyn drug-dealing family. Quick-witted, sexy, and business-minded, she knows and loves the streets like the curves of her own body. But when a cold Winter wind blows her life in another direction she doesn't want it to go, her street smarts and seductive skills are put to the test of a lifetime. Unwilling to lose, this ghetto girl will do anything to stay on top.