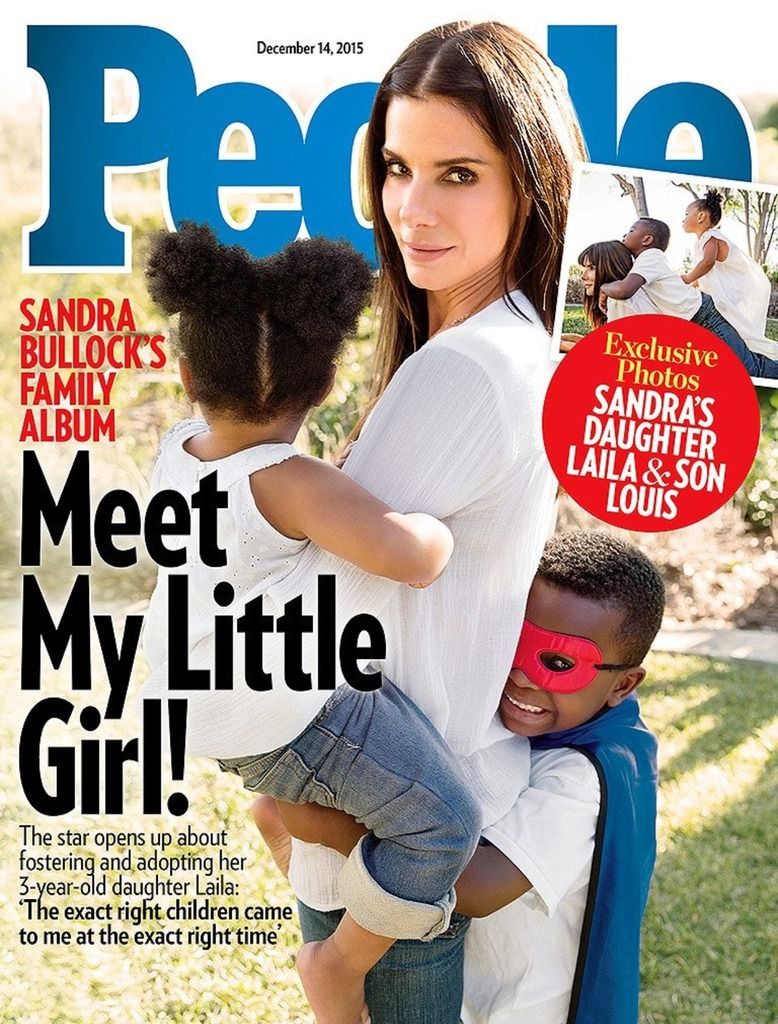 Congrats! Sandra Bullock is a Mom for a second time!
The Oscar winning actress introduced her adorable three year old daughter, Laila, to the world, via
People
magazine. Bullock adopted Laila from foster care. Sandra adopted son, Louis, in 2010 when he was just a baby.
Louis joins his Mom and new little sister on the cover of
People
magazine. Pick up a copy to find out more on Sandra Bullock's expanding family.