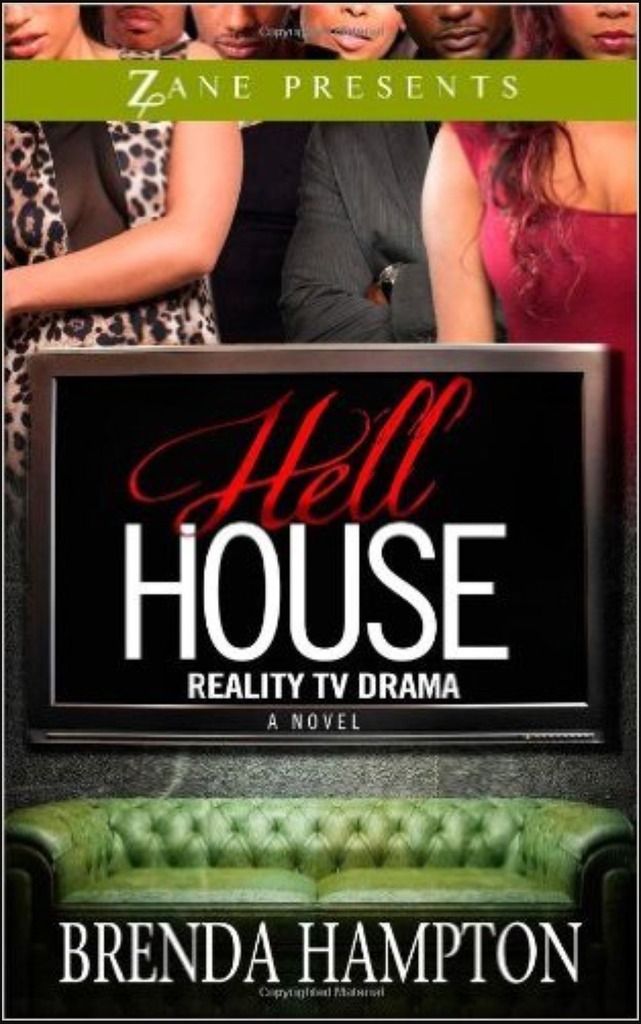 Folks, the month of December arrived with a quickness. Still enjoying my favorite time of the year. My birthday and Thanksgiving were both in November. This month of course is Christmas, but, I actually love the build up to Christmas. I adore everything about the holiday season. This also includes the weather, because I love fall/winter fashion.
As someone who also loves reading...the cold weather is like icing on the cake. It makes for a great recipe, concocted to lure readers to curl up with a good book, along with a cup of coffee, a mug of hot chocolate or a glass of wine.
Reading is an obvious joy that gets even better when you crack open a book or turn on your kindle and start devouring an excellent read of any genre. With that being said...ushering in a new month, comes with announcing a new book of the month installment.
The book of the month pick for December 2015 is a novel based on a very uniquely interesting plot dynamic. The novel,
Hell House: Reality TV Drama
by Brenda Hampton, is the first book in the
Hell House
series.
Hampton brings together several characters from her previous books. In this series, the author places them all in one house while filming a reality show. As one can imagine, based on the current popularity of reality shows,
Hell House
, creates a dilemma that will surely lead to drama and mayhem.
I can't wait to start reading this month's selection on Sunday. It sounds like a fun and entertaining read.
Grab or download a copy of Brenda Hampton's Hell House: Reality TV Drama [Book One] today.
As always...happy reading!
Synopsis:
In this ingenious novel that brings reality TV to the printed page, drama levels go through the roof as six outrageous characters fiercely compete to win $100,000.
The most controversial characters from Brenda Hampton's bestselling novels come together in a house that could unite— or destroy—them all. Roc Dawson from Full Figured, Chase Jenkins from Don't Even Go There, Sylvia McMillan from SLICK, Jada Mahoney from How Can I Be Down?, Jamal "Prince" Perkins from Street Soldier, and Jaylin Rogers from the Naughty Series attempt to put aside their overwhelming differences and calm their unique personalities.
Without supervision, though, anything could happen inside Hell House—especially when there's $100,000 at stake. And these six cutthroat contestants are determined to have it all. Overflowing with drama, raunchiness, and manipulation, survival by any means necessary is their primary focus, but only those with tough skin will make it to the next round.
Who will be the last woman or man standing, and who will walk out, slamming the door behind them and screaming at the top of their lungs?