Entertainers Gwen Stefani and Blake Shelton have put the gossip rumors to rest. The new couple have officially confirmed their dating status. Stefani and Shelton compliment each other and have the look of love on their faces. They look happy and are simply adorable together.
'The Voice' co-workers seem to be having a phenomenal time enjoying successful careers and a new blossoming romance.
Congrats to them both.
The new couple recently appeared with fellow The Voice coaches on The Tonight Show w/ Jimmy Fallon. Check the video below: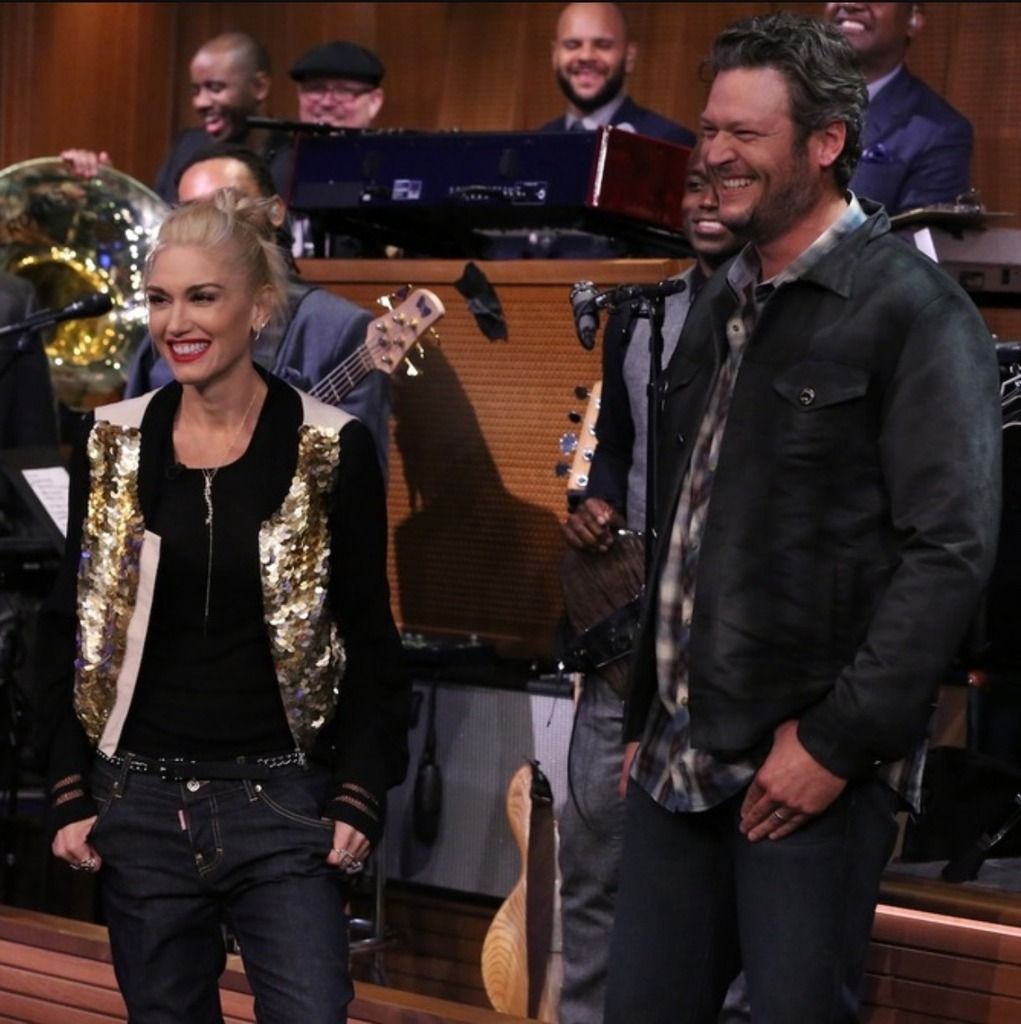 [Video] - 'Spin the Microphone w/ Blake Shelton, Gwen Stefani, Pharrell Williams and Adam Levin on Jimmy Fallon