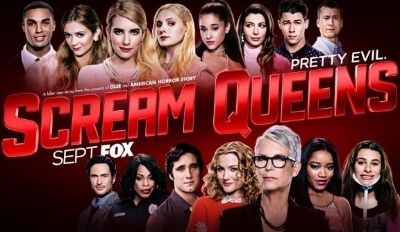 So excited that the time is finally here to see the new show SCREAM QUEENS! Jamie Lee Curtis, Keke Palmer and Emma Roberts star in this new horror comedy series, which premieres tonight at 8PM on FOX.
Tonight's premiere will be a 2-hour event.
Synopsis:
The new anthology series revolves around a college campus which is rocked by a series of murders and is set in a sorority house.
DON'T FORGET TO WATCH THE SEASON FINALE OF THE HIT MUST SEE SHOW, THE HAVES AND THE HAVE NOTS, TONIGHT AT 9PM ON OWN!!
THANK YA, LAWD, FOR DVR!!! : )