Jackie Collins passed away over the weekend. Collins had been bravely battling breast cancer. She'd just wrapped up promo in the UK for her latest saga,
The Santangelos
.
Collins faced her illness head on and continued to live life to the fullest all the way till the end.
Sending prayers and condolences to her family, which includes actress, Joan Collins. May Jackie Collins rest in peace. She will be missed. Her legacy remains with the juicy tales she spun for decades.
Jackie Collins blazed a trail many have imitated...and continue to do so. Of course, that is the highest form of flattery.
THE SANTANGELOS: A Novel by Jackie Collins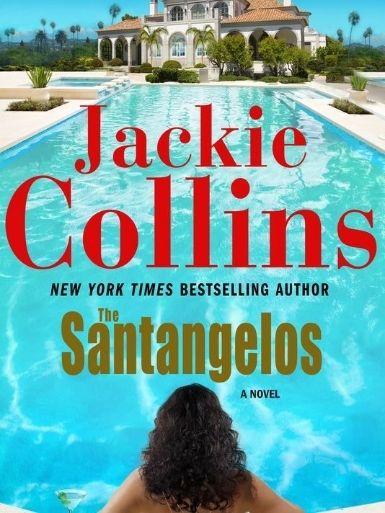 Synopsis:
Legendary mega-seller Jackie Collins chronicles passion and power in one of America's most glamorous families.
A vicious hit. A vengeful enemy. A drug addled Colombian club owner. A sex crazed Italian family. And the ever powerful Lucky Santangelo has to deal with them all, while Max-her teenage daughter is becoming The "It" girl in Europe's modeling world. And her Kennedyesque son, Bobby, is being set up for a murder he didn't commit.
But Lucky can deal. Always strong and unpredictable with her husband, Lennie, by her side she lives up to the family motto-Never cross a Santangelo. Lucky rules. The Santangelos always come out on top.
An epic family saga filled with love, lust, revenge and passion.
Read the latest installment of Lucky and her family: