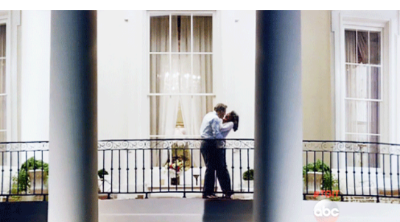 Imagine my surprise...and glee, when the final five minutes of
Scandal's
season four finale played out. As the plot unraveled and Fitz ordered Mellie to LEAVE HIS HOUSE! (Chile) Then commenced to cleaning house...He even fired Cyrus...Lord, by the time the "fade out" was occurring, I realized I was grinning like a damn fool. I poured another glass of wine and needless to say I loved the way the finale ended.
It will be interesting to see how Olivia and Fitz's relationship plays out next season and what will become of the first lady and new junior senator of Virginia, Mellie Grant. it's all a recipe for one highly anticipated fall season premiere.
Scandal
season five unleashes in the fall.
Big ups to the Youtuber that took the time to upload these gems on Youtube.