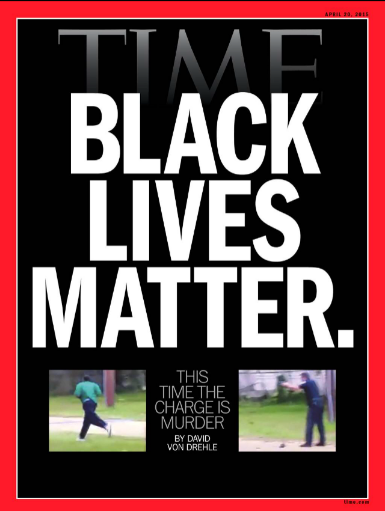 Time Magazine released this powerful cover for their upcoming issue.
Yet again, an
officer used deadly force when it wasn't needed. Officer Mike Slager shot and killed Walter Scott, an unarmed black man in the back, as Scott was running away from the officer. Instead of pursuing Scott on foot, Slager shot Scott in the back...killing him.
If Slager thought he was going to get away with cold blooded murder, he was sadly mistaken. The murder was captured on video by a witness.
Full Video:
It is because of the video footage that Mike Slager was arrested and charged with murder. The killing of unarmed black men by police officers has become an epidemic in America and it must be stopped. My thoughts and prayers are with the family of Walter Scott and I sincerely hope his family gets full justice for their loved one and also sues Mike Slager for wrongful death.
Additional information:
-Mike Slager's attorney quit
-GoFundMe rejected a campaign raising money for killer Mike Slager
-In the video, it appears Mike Slager planted evidence (dropped taser at Scott's body) to cover killing
-Mike Slager was fired
-