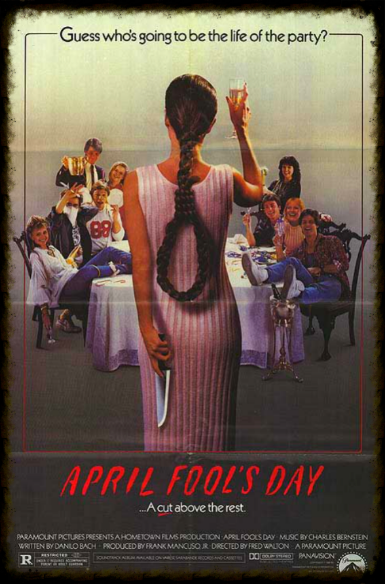 Today is April Fool's Day. In honor of the day...here's a movie throwback or two.
In 1986, the horror classic, April Fool's Day was released. The film remake of the same name released in 2008.

If you don't have the movies in your collection, both versions are available to rent on Amazon Instant Video and iTunes.