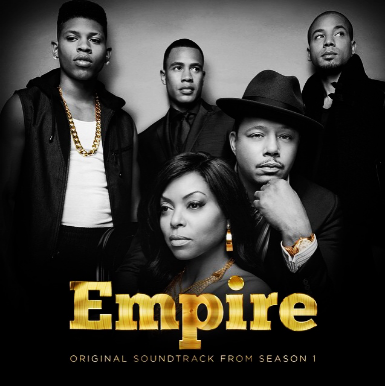 One of the must have additions to your music collection released today. The blazing hit series, Empire, from Lee Daniels, has taken America by storm. In addition, the top notch musical talents on the series have catapulted the original music from the show to instant replay status.
Mega hit maker Timbaland is the music producer on the show and has created a winning formula that showcases the talents of Jussie Smollett, Bryshere Y. Gray (Yazz) and many others. The winning combination of a stellar cast (Taraji P. Henson, Terrence Howard, Trai Byers, Grace Gealey, Malik Yoba, Gabourey Sidibe, Ta'Rhonda Jones and Derek Luke), an incredible and bold writing team, embedded with hella hot music is something that doesn't come along that often...and is in essence...breaking records and changing the face of television.
The Empire soundtrack is available on iTunes.
Be sure to tune in to Empire tomorrow night at 9PM EST on FOX. Check out a few songs from the show below, via Empire's official Youtube channel. Also, the amazing Jussie Smollett was on the Ellen Show Monday and performed live.
My fave song is 'Conqueror' by Jussie Smollett and Estelle:
For more music, interviews and behind the scenes of the number one new drama series, Empire, visit the official Youtube page. Click here --->
EMPIRE ON FOX Official Youtube Channel
JUSSIE SMOLLETT IS ON THE VERGE OF BEING A MUSIC SUPERSTAR...PURE TALENT!