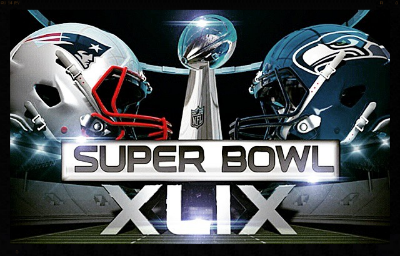 Arizona is playing host to the biggest game of the year, the Super Bowl. Super Bowl XLIX (49) to be exact. The New England Patriots will go head to head with the Seattle Seahawks today. So, it is time to kick back with your friends and family, get your drink on, your eat on and tune in to the showdown.
Katy Perry will be the half-time act. But of course, last and surely not least, the commercials. The commercials are just as much a part of the Super Bowl as the game itself. Some would prob beg to differ. With all that being said....
Happy Super Bowl Sunday!