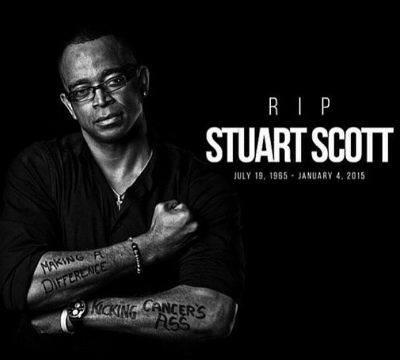 Stuart Scott, the iconic and trailblazing media personality who changed the way sports news was delivered by bringing intelligent swag to the "game" of sportscast news, passed today, Scott died at the young age of 49, after battling cancer. His brave and inspirational fight against the disease lifted the spirits of cancer patients nationwide and his spirit and legacy will continue to do so.
"Booyah!"

Fans, colleagues and friends continue to flood social media with condolences, reflections and share to bittersweet memories of a man who had a great heart, mind and spirit. Stuart Scott is survived by two daughters, siblings and his parents. Sending condolences and prayers to his family during this difficult time.
Rest in peace, Stuart Scott.
ESPN's Tribute Video: