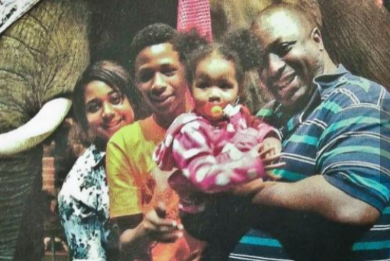 \
Today a grand jury decided not to indict Daniel Pantaleo, the NYC officer who killed Eric Garner while locking him in a chokehold. Even though there was videotaped evidence of the entire incident, the officer was not indicted. Even more disturbing is the fact that the death was ruled a homicide. This just doesn't make sense. Coming right on the heels of officer, Darren Wilson, being free of any wrong doing when a St. Louis grand jury failed to indict him for killing Michael Brown.
Time and time again, Black men are being murdered by police and even trigger happy "community watch" stalkers such as George Zimmerman. This violence on Black men has to stop.
Sending prayers out to Eric Garner's family and hope Eric Garner continues to rest in peace. The fight will continue, as stated by his family, to find some type of actual justice for this horrific killing that didn't have to happen.
President Obama spoke about the Eric Garner Case today:
Side Note: President Obama announced this week a plan to get cameras to officers around the country in an effort to help bridge the divide between the police and the communities they're sworn to protect. Well after today's events, even videotaped evidence against an officer using police brutality, doesn't ensure justice.