Several months ago, (6.19.14) I posted a mega blog entry about the must read book series by Mallory Monroe. If you missed that particular post, here's a link ---->
Previous Blog Post
Since that post, Mallory Monroe has released several additional titles in her popular series and even launched a new series that I am loving...of course!
So, listed below are the newest releases from Mallory Monroe's MOB BOSS SERIES, GABRINI MEN SERIES and the newest must have series, THE SINATRAS OF JERICHO COUNTY.
As always... Happy reading!
Mob Boss Eleven: The Wrong One (The Mob Boss Series Book 11)
[Released on October 15, 2014]
Life is good for the Gabrini clan. Italian heartthrob Reno Gabrini and his beautiful wife Trina are expanding their empire across the south. Gorgeous Tommy Gabrini and his wife Grace are celebrating the arrival of a bouncing baby girl.
Hunky tough guy Sal and his smart and sexy wife Gemma are newlyweds and enjoying peace and happiness for a change. Life is good. Until an ambush in a bar changes everything.
Allegiances are questioned. Relationships are frayed. And the Gabrini men go to war to avenge a different kind of enemy, one foolish (or cunning) enough to dare to harm their loved ones. In the latest installment of the Mob Boss series, the Gabrini men come together in an explosive mix of romance, action, and their trademark love.
Sal Gabrini 4: I'll Take You There (The Gabrini Men Series Book 7)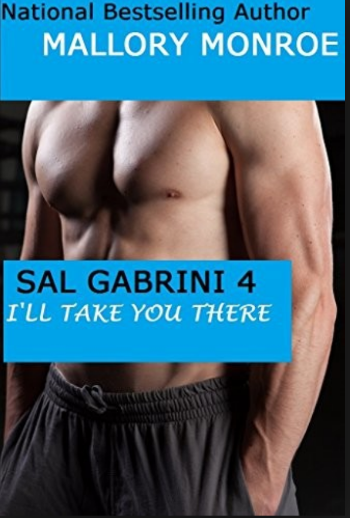 Synopsis via Amazon:
[Released on August 5, 2014]
It should have been the best time of his life. Italian tough guy and business mogul Sal Gabrini asks his beautiful African-American girlfriend, criminal defense attorney Gemma Jones, to marry him. And she says yes.
But the world around them says no. No to their happiness. No to their union. No to any peace for either one of them. But Sal and Gemma fight tooth and nail to stay together, even as everybody, including those who should be happiest for them, fight tooth and nail to keep them apart.
In the fourth installment of the Sal and Gemma interracial love story, we find a couple determined to find happiness despite their many storms.
***NEW SERIES***
Big Daddy Sinatra: There Was a Ruthless Man (The Sinatras of Jericho County Book 1)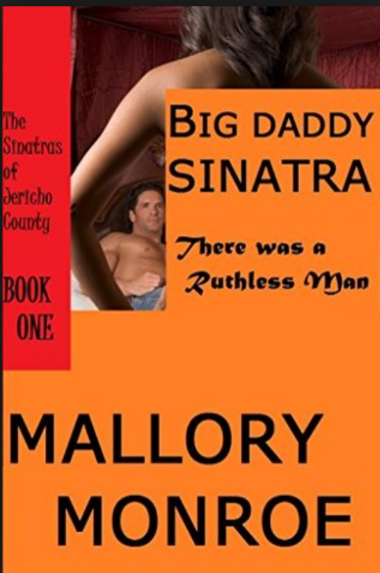 I've read both books in this series and Mallory Monroe does not disappoint. Charles Sinatra (Big Daddy) and Jenay are a dynamic duo. Their chemistry is blazing and the drama is full of conniving, backstabbers, jealous exes, betrayal, revenge, and love beyond compare. The head of the Sinatra clan also has four grown sons and that in itself leads to even more drama...and perhaps romance?
I don't want to give away any spoilers...just trust me and purchase these must reads and thank me later.
Side Note: LOL --> Don't let the title deter you from reading this series. It is an interesting title, but, the story is what matters and it's off the chain.
Synopsis Via Amazon:
[Released on September 15, 2014]
Gorgeous business mogul Charles "Big Daddy" Sinatra is the most hated and feared man in Jericho County. But instead of despising it, he embraces it. Instead of correcting misconceptions, he is a man who don't give a damn. Until he meets a gorgeous African American woman he can't get out of his mind…
Jenay Franklin has had her share of setbacks in her life. Now she is a thirty-two year old woman just beginning her career in hotel management. When she is given an offer she can't refuse from the very attractive and very powerful Charles Sinatra, she leaps at the chance to run one of his businesses, and eventually his heart. But in a town that does not accept change well, and with a man who is as ruthless as he is loving,
Jenay realizes that love and happiness in Jericho will come at a price. Charles, too, decides to give love another try with Jenay. But at what cost to himself, to his town, and to his four grown sons, all of whom have issues of their own?
Big Daddy Sinatra is the first book in the all-new, interracial romance series, The Sinatras of Jericho County, by Mallory Monroe
BIG DADDY SINATRA 2: IF I CAN'T HAVE YOU (The Sinatras of Jericho County)
: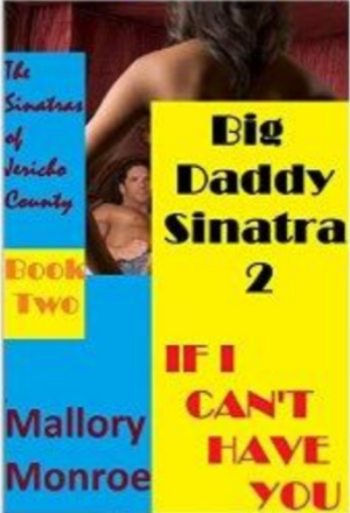 Synopsis via Amazon:
[Released on November 21, 2014]
Handsome businessman Charles Sinatra and his regal African-American wife Jenay are living the good life in Jericho despite the bluebloods in town who despise their wealth and power and will stop at nothing to bring them down. Jenay continues to run Charles's Bed and Breakfast, and Charles continues to run the rest of his empire with the same ruthlessness and uncompromising fearlessness he is known for.
He also continues to be there for his grown sons, despite their many issues. Even his oldest son Brent has found somebody to keep him warm, even though that somebody is Jenay's best friend. But when Jenay becomes the target of somebody's twisted revenge, Charles will stop at nothing to protect his family and to show the haters in town just how far he's willing to go with his protection.
In the latest installment of the Sinatras of Jericho County series, the entire Sinatra clan comes together to serve, protect, and defend their family and their good name.
FULL LISTING OF THE BOOKS, SERIES IN ORDER:
MOB BOSS SERIES IN ORDER
:
ROMANCING THE MOB BOSS 1
MOB BOSS 2: THE HEART OF THE MATTER
MOB BOSS 3: LOVE AND RETRIBUTION
MOB BOSS 4: ROMANCING TRINA GABRINI
A MOB BOSS CHRISTMAS: THE PREGNANCY [5]
MOB BOSS 6: THE HEART OF RENO GABRINI
RENO'S GIFT: MOB BOSS 7
RENO GABRINI: A MAN IN FULL [8]
RENO AND TRINA: GETTING BACK TO LOVE [9]
RENO AND SON: DON'T MESS WITH JIM [10]
MOB BOSS 11: THE WRONG ONE
THE GABRINI MEN SERIES IN ORDER:
ROMANCING TOMMY GABRINI
ROMANCING SAL GABRINI
TOMMY GABRINI 2: A PLACE IN HIS HEART
SAL GABRINI 2: A WOMAN'S TOUCH
TOMMY GABRINI 3: GRACE UNDER FIRE
SAL GABRINI 3: HARD LOVE
SAL GABRINI 4: I'LL TAKE YOU THERE
THE SINATRAS OF JERICHO COUNTY SERIES IN ORDER:
BIG DADDY SINATRA: THERE WAS A RUTHLESS MAN [Book One]
BIG DADDY SINATRA 2: IF I CAN'T HAVE YOU --Released on 11.21.14
Visit Mallory Monroe's official website for more information on all of her titles.
Link ---->;
Official Website