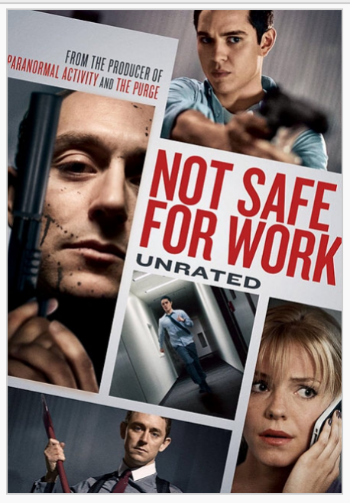 The must see psychological thriller,
Not Safe for Work
, is available on Netflix. The movie is from Blumhouse Productions. As far as I'm concerned, anything from Blumhouse is a must watch. Projects from Blumhouse include,
Paranormal Activity, The Purge, Sinister, Insidious
, and
Oculus
. All of which were highly successful films.
The suspenseful plot of
Not Safe for Work
reminds me of the holiday thriller,
P2
, which became a sleeper hit, via DVD sales, rentals and digital downloads.
Check out the trailer for
Not Safe For Work
.
Trailer for the above mentioned film,
P2
: