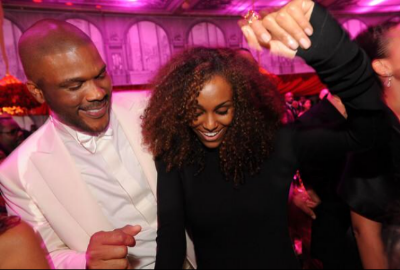 Reports surfaced earlier this week, that director/writer/producer extraordinaire, Tyler Perry, was about to become a father. Social media lit up with the exciting news. It seems that Tyler made the announcement during his private birthday bash. Rumors are circulating that model and philanthropist, Gelila Bekele is the mommy-to-be.
There hasn't been any official confirmation from Tyler Perry about this story. If the rumor is true....Congrats to the expecting parents!
UPDATED
: Tyler Perry has confirmed he is about to become a father with model, Gilila Bekele.
Congrats!