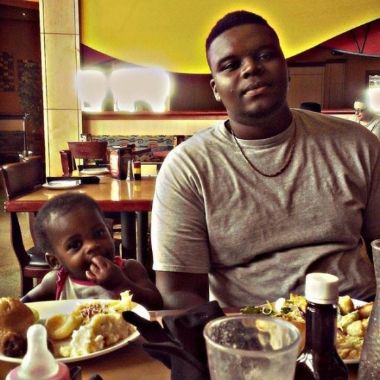 The devastating shooting death of Michael Brown, 18, in Ferguson, Missouri, by a police officer a few days ago, has led to an outcry from around the nation. Michael Brown was unarmed when he was gunned down.
Details have emerged that shed light on what happened that fateful day between Michael, a young man about to head to college, and a police officer who appears to have been trigger happy.
Following the killing of Mike Brown, residents and supporters from local communities led peaceful protests in the area. The media didn't seem too interested in covering this particular story. Within a day, with tempers high, hearts shattered, and no answers from officials; some folks reacted in a way that they should not have and were seen looting in the area.
Ironically, this was the moment national media decided to turn its attention to Ferguson. The focus was not on the killing of an unarmed young man, the headlines were now about rioting and unrest in the area.
I don't condone rioting, looting, or any type of violence... With that being said...I also understand the anger and hurt that is being felt and at some point...someone needs to explain why young black men are continuing to be gunned down in the street like stray dogs and the folks who are pulling the trigger are not being punished.
My heart goes out to Michael Brown's parents, and I sincerely hope they get justice for their son.
Developments that have happened over the past few days have included, police officials withholding the name of the officer that killed Micheal Brown, Tank trucks moving into the city, tear gas/pellet guns used on protesters, an officer caught on CNN video live calling peaceful protesters "animals," media getting blocked from entering the city, the FAA issuing a flight restriction over Ferguson and the organization; Anonymous released the following video.