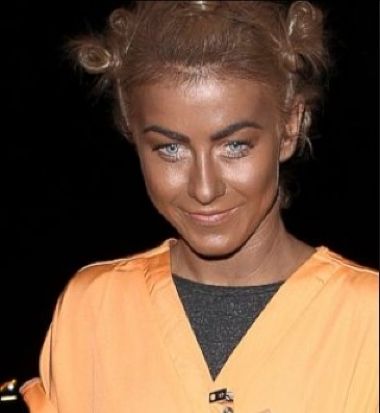 Former 'Dancing With the Stars' pro, Julianne Hough, will be returning to the hit show, but in a new career move.
Derek Hough's sister will be the fourth judge on the upcoming season. After ABC made the official announcement, the overall reception wasn't entirely positive. Fans of the show took to social media to let it be known they much preferred former pro, Maksim Chmerkoviskiy, as the new judge.
There simply wasn't that much enthusiasm from folks welcoming Julianne Hough after the announcement. While there was some warm reception from a few folks, Maksim's massive supporters drowned them out.
In an embarrassing move via the official 'Dancing With the Stars' twitter page, another tweet was sent out after the initial announcement about Julianne's new gig...well, again...fans flooded the timeline with outrage over the fact that Julianne was hired and Maksim wasn't.
Somebody should be begging Maksim to return to the show at this point. They're cutting out a core part of their audience...potentially millions of viewers.
At this point, Julianne, might want to graciously step aside and continue trying to snag a rich man or perhaps attempt to become at least a C-list movie star.
Whatever the case...hopefully her JUDGMENT skills have improved since her OFFENSIVE decision to go in full BLACK FACE last Halloween. That ish wasn't even funny. (See above photo) What will she do this Halloween to shock folks? Dress as the character, Catherine, from FLOWERS IN THE ATTIC? That character was a dancer as well and she also had a close brother.