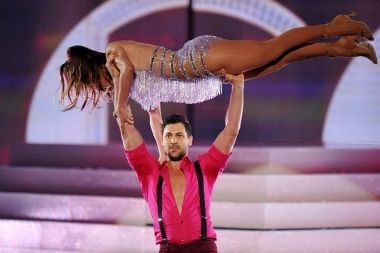 2014 American Music Awards
After all the dating rumors Jennifer Lopez and Maksim Chmerkovskiy have had to dodge over the last several months... it seems the two might be nearing the end of attempting to hide their "like" for one another.
The two both claim to be single and are merely friends. So are they friends with benefits or a full-fledge new couple? Only time will tell.
JLo recently appeared on The Wendy Williams Show and denied dating or "smushing" anyone at the moment. Of course, that doesn't mean anything. She definitely wouldn't have said. "Yes, I'm f**king Maks." That wouldn't have been cute. Its always best to keep your business to yourself for as long as you can.
After her performance at the Foxwoods Resort Casino over the weekend, the two were spotted together yet again at Shrine Nightclub in Connecticut.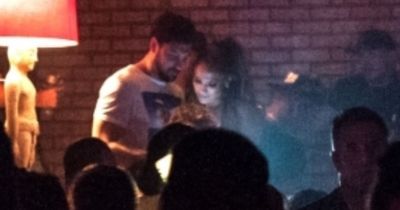 Over the weekend at the Shrine Nightclub in Connecticut
One sure way sign to know whether or not the two are dating without either opening their mouths to confirm it or publicists releasing statements; would be if Maksim's wardrobe gets a massive upgrade.
If Maks begins wearing tailored suits and rocking hip ultra trendy urban casual wear...he and JLo are definitely dating and are more than "friends with benefits"....with all that being said...if they are together...they will be the next "IT" couple, and will be a media sensation. So get ready.
Wonder what nickname the media will come up with for these two. Btw...I really thought JLo would've hooked-up with the ever so sexy David Gandy.
Maks is hella fine too. IJS.
[Video] - Jennifer Lopez's Interview with Wendy Williams: