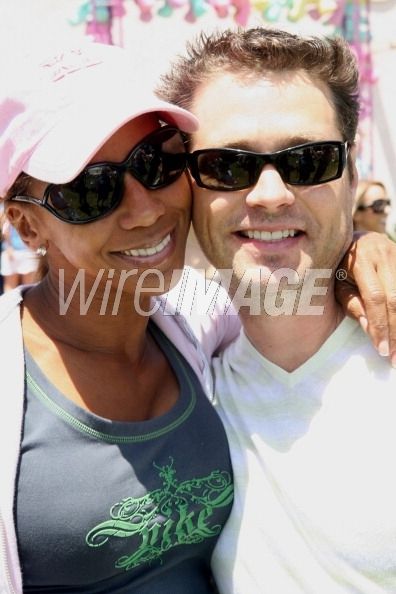 [Friendly Terms: The above photo was taken years after the two split.]
Jason Priestley, who is most known for his role as 'Brandon Walsh' on the hit 90's show '90210' has revealed some interesting deets in his new memoir.
Now I have to say, while I haven't read the book, I did know that he had a little something something back in the day with his '90210' co-star Shannen Doherty, who played his twin sister on the show. That had to be a bit awkward. LOL - Anywho, Jason also reveals in the first chapter of the book, that his first love was Holly Robinson Peete.
Chile. I can't believe I never heard about that twosome. The two met on the set of Holly's hit show '21 Jump Street' --- Btw...Holly also dated Johnny Depp back in the day as well. (Hell...Holly dated several fine ass men...and married the gorgeous Rodney Peete.)
Jason Priestley recently spoke about Holly when questioned on 'Access Hollywood' --- Watch the video below.
Jason Priestley's new book 'Jason Priestley: A Memoir' is now available.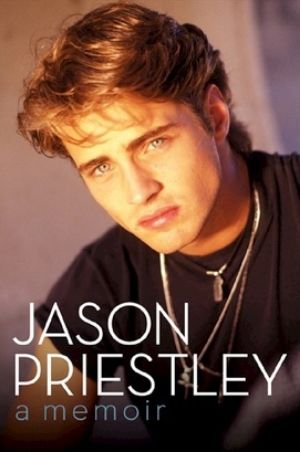 I'm about to download it now and read it sometime over the summer....because it certainly sounds like a book with some hella good tea.
*NOTE* FOR WHATEVER REASON...THE EMBED CODE IS NOT WORKING PROPERLY FOR JASON'S ACCESS HOLLYWOOD INTERVIEW. HIS CODE IS THE SAME AS HOLLY ROBINSON PEETE'S ACCESS HOLLYWOOD INTERVIEW VIDEO CODE. SO IF THE VIDEO BELOW DOESN'T SHOW THE JASON PRIESTLY INTERVIEW...
JUST GO TO THE DIRECT LINK: ====>
Jason Priestley Talks First Love Holly Robinson Peete
Holly Robinson Peete Talks Jason Priestley on Access Hollywood: