[UPDATE]
- 3.30.14 @ 2:52PM EST - I just finished watching SUMMONED, and it was all kinds of ridiculous. It was basically a cheap rip-off of the horror film THE GRUDGE. In addition, the film falsely advertises Cuba Gooding, Jr. in the trailer and the poster as part of the main cast of characters. Cuba only appears in about five minutes of the film. A complete waste of time.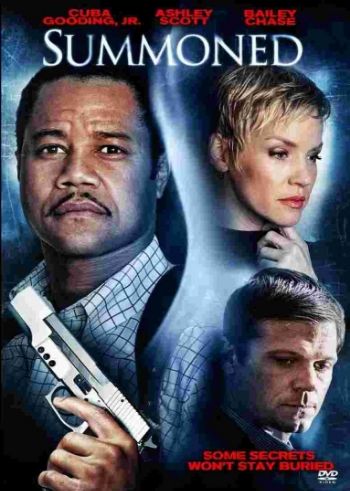 The movie SUMMONED, starring Cuba Gooding, Jr., airs tonight on the Lifetime Movie Network. Catch it on LMN, rather than pay for it on Amazon.
It airs tonight at 10 PM EST, early Saturday morning at 2 AM EST, and Friday, April 4th at 4 PM EST.
So set your DVRs to record it and watch it later.