Earlier today, I watched the NAACP Image Awards, which aired live on TVOne last night. As always, the NAACP Image Awards are one of the most anticipated award shows of the year.
Congrats to Steve McQueen, Forest Whitaker, Angela Bassett, Lupita Nyong'o and David Oyelowo for their wins.
Congrats to Brandy, who won 'Best Supporting Actress', for her role on 'The Game'. (Some of the awards were announced the night before at a dinner.)
The hit show 'Scandal' won big with Kerry Washington taking home the statue for 'Best Actress' in a Drama Series, and the show won for 'Best Drama Series'.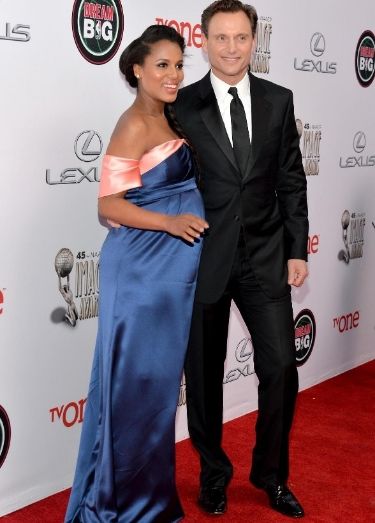 It was beautiful to see Kerry Washington and Tony Goldwyn on the Red Carpet together glowing and shit, That's how you do it. That. Is. All.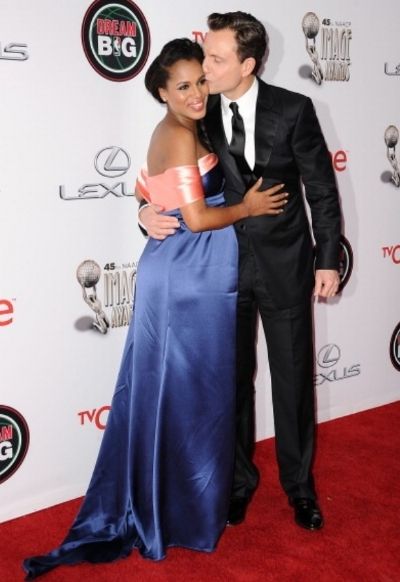 Congrats to all the nominees and winners! Check out the complete list of winners.
Via LaTimes.Com:
Complete list of winners: Winners of the 45th NAACP Image Awards (some presented at a ceremony Saturday night in Pasadena, others announced the previous night):

Motion Picture: "12 Years a Slave"
Directing: Steve McQueen, "12 Years a Slave"
Actor: Forest Whitaker for "Lee Daniels' the Butler"
Actress: Angela Bassett for "Black Nativity"
Supporting actor: David Oyelowo for "Lee Daniels' the Butler"
Supporting actress: Lupita Nyong'o for "12 Years a Slave"
Writing (motion picture -- theatrical or television): John Ridley, "12 Years a Slave"
Independent motion picture: "Fruitvale Station"
International motion picture: "War Witch"
Documentary: "Free Angela and All Political Prisoners"
Entertainer of the year: Kevin Hart
TELEVISION CATEGORIES
Drama series: "Scandal"
Actress in a drama series: Kerry Washington for "Scandal"
Actor in a drama series: LL Cool J for "NCIS: Los Angeles"
Supporting actress in a drama series: Taraji P. Henson for "Person of Interest"
Supporting actor in a drama series: Joe Morton for "Scandal"
Directing in a dramatic series: Regina King, "Southland"
Writing in a dramatic series: Janine Sherman Barrois for "Criminal Minds"
Comedy series: "Real Husbands of Hollywood"
Actress in a comedy series: Wendy Raquel Robinson for "The Game"
Actor in a comedy series: Kevin Hart for "Real Husbands of Hollywood"
Supporting actress in a comedy series: Brandy Norwood for "The Game"
Supporting actor in a comedy series: Morris Chestnut for "Nurse Jackie"
Directing in a comedy series: Millicent Shelton, "The Hustle"
Writing in a comedy series: Vincent Brown for "A.N.T. Farm"
Television movie, mini-series or dramatic special: "Being Mary Jane"
Actress in a television movie, mini-series or dramatic special: Gabrielle Union for "Being Mary Jane" Actor in a television movie, mini-series or dramatic special: Idris Elba for "Luther"
Actress in a daytime drama series: Tatyana Ali for "The Young and the Restless"
Actor in a daytime drama series: Kristoff St. John for "The Young and the Restless"
Talk series: "Steve Harvey"
Documentary: "Richard Pryor: Omit the Logic"
News/information (series or special): "The African Americans: Many Rivers to Cross with Henry Louis Gates Jr."
Reality series: "Iyanla: Fix My Life"
Variety series or special: "Black Girls Rock!"
Children's program: "Wynton Marsalis: A Young Arts Master Class"
Performance by a youth in a youth/children's program (series or special): China Anne McClain for "A.N.T. Farm"
RECORDING
New artist: K. Michelle
Male artist: John Legend
Female artist: Beyoncé
Duo, group or collaboration: "Blurred Lines," Robin Thicke featuring T.I. & Pharrell
Jazz album: "The Songs of Stevie Wonder," SFJAZZ
Collective Gospel album: (traditional or contemporary): "Best Days Deluxe Edition," Tamela Mann World music album: "Natalie Cole en Español," Natalie Cole
Music video: "Q.U.E.E.N.," Janelle Monáe featuring Erykah Badu
Song: "All of Me," John Legend
Album: "Love, Charlie," Charlie Wilson
LITERATURE
Fiction: "Anybody's Daughter," Pamela Samuels
Young Nonfiction: "Envisioning Emancipation: Black Americans and the End of Slavery," Deborah Willis, Barbara Krauthamer
Debut author: "Nine Years Under," Sheri Booker
Biography/autobiography: "The Rebellious Life of Mrs. Rosa Parks," Jeanne Theoharis
Instructional: "The Vegucation of Robin: How Real Food Saved My Life," Robin Quivers
Poetry: "Turn Me Loose: The Unghosting of Medgar Evers," Frank X Walker
Children: "Nelson Mandela," Kadir Nelson
Youth/Teens: "Courage Has No Color, the True Story of the Triple Nickles: America's First Black Paratroopers," Tanya Lee Stone