On Sunday night, the Producer's Guild Awards were held. One of award season's favorites, Lupita Nyong'o, whose racked up numerous nominations and awards, for her stellar performance in '12 Years a slave, was surprised by a famous admirer.
Leonardo DiCaprio walked up to Lupito as she was taking pictures on the red carpet and greeted her warmly. Lupito, who has been stunning the red carpet with her amazing and flawless fashions, is also America's new sweetheart.
Can't wait to see what Lupito will wear at the Academy Awards.
Lupito Nyong'o can next be seen in the upcoming action thriller, 'Non-Stop', in theaters 2.28.14.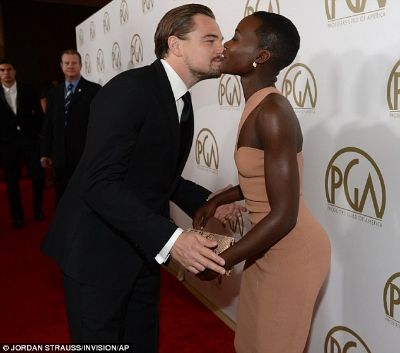 Interestingly enough, Jared Leto and Lupita Nyong'o, both are experiencing amazing career highs right now and seem to have hit it off nicely.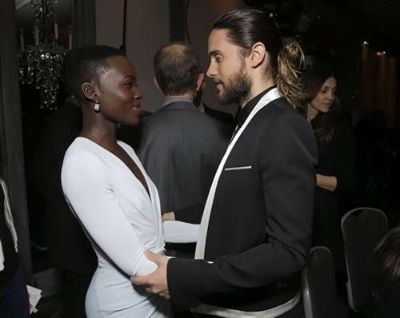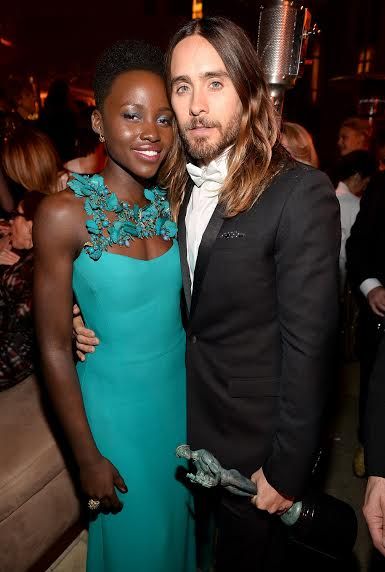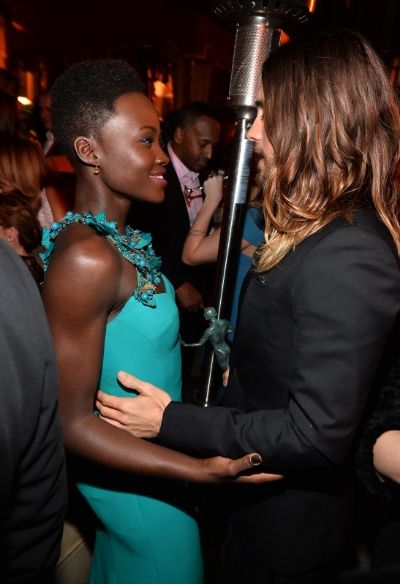 Side Note: A huge congrats goes to Lupito Nyong'o, who won 'Best Supporting Actress, at the Screen Actors Guild Awards and the Critics' Choice Awards.