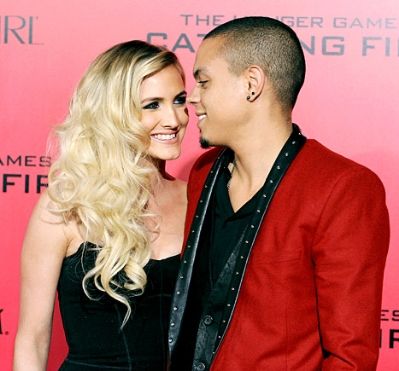 Congrats to Ashlee Simpson and Evan Ross. Ashlee Simpson announced via twitter, that she and Evan were engaged.
It seems, Evan popped the question, while the two were in Hawaii.
Ashlee Simpson, is Jessica Simpson's sister and Evan Ross, of course, is Diana Ross' son. This will be Ashlee's second marriage and Evan's first. Congrats, again to the happy couple.