UPDATED: 'Killer Reality' airs again on Tuesday (10.8.13) at 8PM EST and Wednesday (10.9.13) at 12AM EST on Lifetime Movie Network.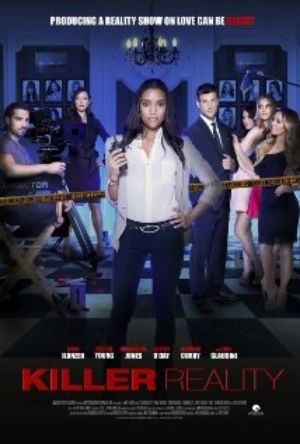 'Killer Reality' aired a couple of weeks ago. I normally set my DVR to record new Lifetime Movie Network movies all the time, so upon going through recordings Sunday, I stumbled upon 'Killer Reality'.
The lead character is portrayed by actress Annie Ilonzeh, who played 'Maya Ward' on GENERAL HOSPITAL. Good to see Lifetime branching out and not using the same actors and actresses to play in every movie. This is the 4th or 5th LMN film that has centered around a black lead, in a suspense and/or romance genre. Good work Lifetime... keep it up.
With all that being said, I attempted to find the next air date for 'Killer Reality', and currently it's not on the schedule. It surely will re-air soon. If you don't want to wait for an encore airing, it appears you can watch it on Amazon Instant Video as a purchase for $4.99. Link: http://tinyurl.com/phsya25
Plot:
Hayley, a star producer on the hit reality show LOVE EVER AFTER, unwillingly falls for The Bachelor on this marriage elimination series. Things become complicated very quickly, especially when one of the female contestants turns up dead. That's when work becomes downright murder...