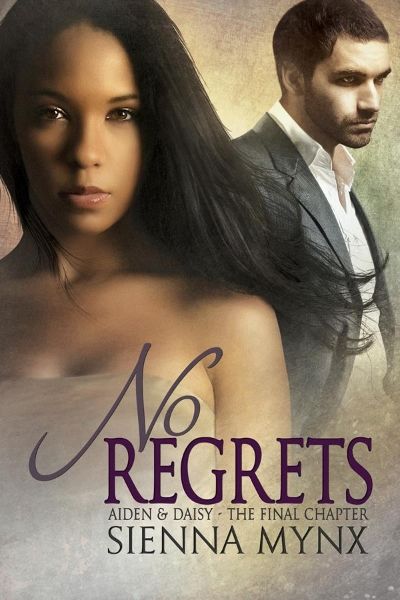 Lawd!!!! THE highly anticipated third installment in Sienna Mynx's 'Tale Of Three Hearts' series titled, "NO REGRETS" is available!
A MUST READ! Download it today:
Order it today!
Synopsis:
Daisy Johnson Keane has a lot to be thankful for. However, happiness has always come at a price. In the past Daisy chose to gamble with love for what she believed her heart desired. It proved to be a costly mistake.
But Daisy has changed and so has the man she now calls husband. Aiden Keane, a powerful casino mogul and master manipulator who has been tamed by love. Or has he?
Aiden Keane has a secret. The man he despises believes himself to be the father of Aiden's child. To reveal the truth would expose a web of lies and take him and his new bride down a dark path that could ultimately cost him everyone he cherishes. His wife Daisy pleads for patience and compromise. She wants to be done with the past and the animosity between her ex-lover and her husband. It will not be.
What is a man to do when his heart tells him to have faith in her but his pride demands a under handed dealing of justice? If you're Aiden Keane you strike first. Do what is necessary for control, and vengeance over your future and past. You let it ride. At any cost.
No Regrets is the final story in The Tale of Three Hearts Trilogy. The final exploration of the dark side of love that will leave you, the reader, breathless from page one to the ending consequences. The lives of Daisy, Aiden and Pete are now forever changed. Who will be the victor? Only true love, forgiveness and repentance will decide.
Check out the previous MUST READ titles in the series if you haven't read them as of yet.
Book one in Aiden & Daisy's story from the (Tale Of Three Hearts Series) was the 'Chocolate Chick' January 2013 book of the month pick, again if you haven't read the series.. catch up by reading book one and two.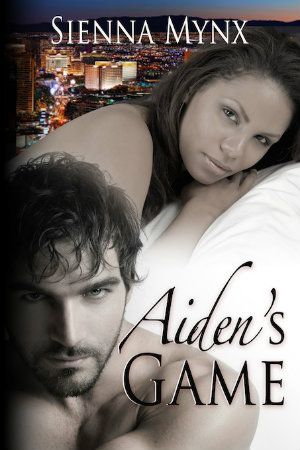 Synopsis:
Meet Aiden Keane: rich, sexy, and bored. He owns Vegas and every lost soul looking to make it rich. No bets are placed at the infamous Shamrock Hotel from which Aiden Keane doesn't collect.
But with all that he's acquired, he's squandered even more. Arrogance and curiosity draw Aiden to a young couple down on their luck.
One look at Daisy Johnson and a plan forms. A young woman, whose simple, small-town upbringing makes her crave the glamorous life, seems the perfect prey for Aiden's wanderlust.
He approaches her and her boyfriend with the promise to make her dreams come true. But does he? A deal is made. One sex-filled night on his terms with Daisy Johnson will bring about a bounty of a million dollars, free and clear. The stakes? Her dignity, and her young lover's pride. Can the love of money and a young woman's greed destroy the bonds of 'true love'? Aiden thinks so. It's a wager he's sure to win--until he, too, learns a valuable lesson: play with the wrong woman's heart and you may lose your own.
*Also read book #2 in Aiden's, Daisy's and Pete's story... DAISY'S CHOICE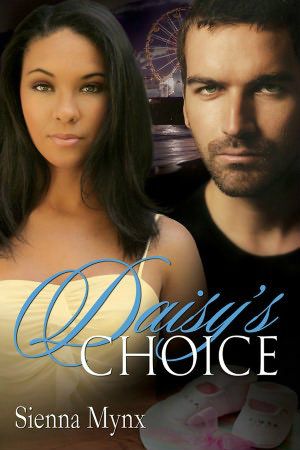 Synopsis:
In the game of hearts there can be more than one loser... Take Daisy Johnson, for starters.
She came from nothing but now she has it all: a thriving business, a beautiful daughter, and the financial security that makes her the master of her own destiny. Yet the memories of two very different loves cast a shadow of doubt and fear that keeps her trapped in self-imposed isolation.
Aiden Keane remains haunted by the games he played with one woman's heart. Now she's gone, and his obsessive nature has fueled a five-year mission to find her. Her rejection and disappearance has left him wondering if he'll ever see her again. But what Aiden wants, he wants, and he will risk it all to find and claim her once more.
Pete Doyle wants a fresh start. He's sure as hell earned it. It's taken him five years to get over his first love and the role he played in destroying it. Now he has a new girlfriend and a business opportunity of his own. Pete wants closure, or maybe something more. Until he understands which of the two is most important, his life continues in limbo.
Tragedy hits the small town of Hollow Creek, and the paths of all three players collide in the most unexpected of ways. Daisy had her reasons to remain hidden from both of the men in her past. When all her secrets are uncovered, Daisy is faced with one question: does she have any choices left?