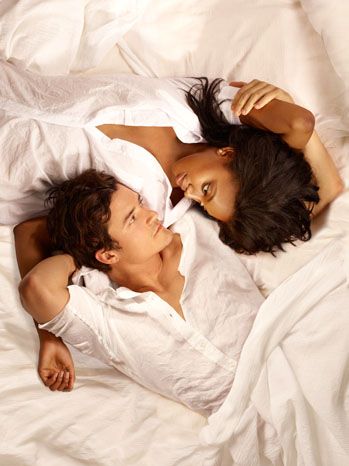 Get ready for another version of William Shakespeare's classic story 'Romeo and Juliet'. This Broadway installment will star Condola Rashad and Orlando Bloom.
This highly anticipated production will preview on August 24th, and will officially open September 19th.
For additional information and/or to purchase tickets, go to http://www.broadway.com/shows/romeo-and-juliet/
Via The Hollywood Reporter:
Directed by David Leveaux, the mixed-race contemporary staging will begin performances August 24 at Broadway's Richard Rodgers Theatre.
NEW YORK -- A cool and crisp image of William Shakespeare's star-crossed lovers is the first photograph released of Orlando Bloom and Condola Rashad in the upcoming Broadway production of Romeo and Juliet.
Orlando Bloom and Condola Rashad to Play 'Romeo and Juliet' on Broadway The two leads are seen clad in pristine white as they lock eyes on a white bed in the shot by photographer Robert Ascroft.
Directed by five-time Tony Award nominee David Leveaux, the production will retain Shakespeare's original language but adopt a modern setting, adding to the conflict by making the Montague family white and the Capulets black.
However, a press release on the production reads: "While race defines the family lineages, the original cause of the 'ancient quarrel,' passed down by successive generations to their young, has been lost to time."
The play begins preview performances on Aug. 24 at the Richard Rodgers Theatre, with its official opening night on Sept. 19. Bloom will be making his Broadway debut opposite rising star Rashad, who has scored consecutive Tony nominations in the past two seasons for her work in Stick Fly and The Trip to Bountiful.