The second novel in the popular "Submissive Trilogy" by Tara Sue Me is now available. Book two in the series released yesterday.
Continue the explosive romance between Nathaniel West and Abigail King. Be sure to pick up book one ["The Submissive"] in the series if you haven't read it. Very interesting read.
Update 8.8.13: Just began reading 'The Dominant', (recently finished 'Divergent... it was epic. Will read 'Insurgent' soon). F.Y.I 'The Dominant' is basically the same story as 'The Submissive', being told from Nathaniel's perspective. Lawd Mr. West, Mr. West. We get the chance to find out what was going on in Nathaniel's mind during the events that took place.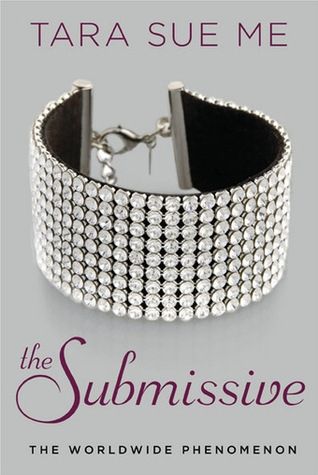 Synopsis:
Now comes The Dominant, the continuation of the tantalizing trilogy by Tara Sue Me, which has captivated millions… Nathaniel West doesn't lose control.
As the playboy CEO of West Industries, he governs the boardroom during the day; as a strict dominant with exacting rules, he commands the bedroom at night. He never takes on inexperienced submissives, but when Abigail King's application comes across his desk, he breaks his own restrictions and decides to test her limits.
Abby's combination of innocence and willingness is intoxicating, and Nathaniel is soon determined to collar her as his own. As long as she follows his orders and surrenders herself fully to him, no one will get hurt.
But when Nathaniel begins falling for Abby on a deeper level, he realizes that the trust must go both ways—and he has secrets which could bring the foundations of their entire relationship crashing down...