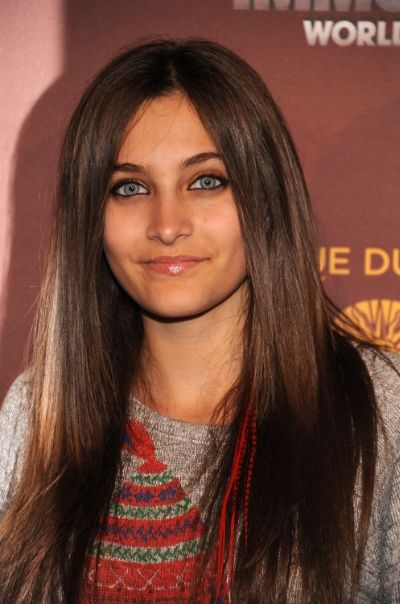 It's been reported that Micheal Jackson's daughter Paris Jackson was rushed to the hospital early Wednesday morning in an apparent suicide attempt. If the reports are accurate, hoping she is getting the care that she needs and keeping her in my prayers. Jesus take the wheel.
More on the story below.
Via People.Com:
Paris Jackson has been hospitalized in the Los Angeles area following an apparent suicide attempt. The 15-year-old daughter of the late Michael Jackson was rushed to the hospital from her Calabasas, Calif., family home early Wednesday morning, her mother Debbie Rowe tells Entertainment Tonight.
Jackson has had "a lot going on," Rowe tells ET.
There was no elaboration in the report. Multiple reports say the teen is expected to recover fully. Scott Miller of the Los Angeles County Fire Department tells PEOPLE that paramedics responded to a 911 call at 1:27 a.m. "regarding a possible overdose." TMZ says the caller reported cut wrists. Early Wednesday morning, Paris Tweeted a line from The Beatles' hit song, "Yesterday." "Yesterday, all my troubles seemed so far away now it looks as though they're here to stay," she wrote.
Recently the teenager had been spending time with Rowe. Rowe, 54, and Paris rekindled their relationship over the past few months, reconnecting at Rowe's horse ranch.
Side Note: Why in the world would Debbie Rowe broadcast her daughter's suicide attempt? That should be a private manner. The fact that Paris has been spending quite a bit of time with her, and then SHE (Debbie Rowe) reports the suicide attempt and NOT a Jackson family member for whom she resides with is 'suspicious behavior'. She shouldn't have time to be speaking to ET, she should be at her daughter's bedside. Again, keep Paris in your prayers.